Once again I missed my anniversary of my blogging. I'm classy like that. I loved re-reading it and how I was talking about eating a gluten filled cupcake. See? Classy. This doesn't go on the Sweet List. It goes on the "DOH!" list. Oh man. I should so have that list. And yep. I don't even WATCH The Simpsons but whenever I hear "Doh!" I immediately think…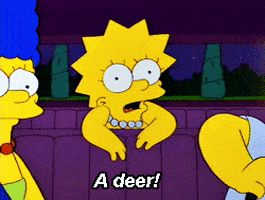 ~giggle~ yeah. Every time. I know. I swear I'm a grown up.
My mom called her realtor to check into my little house (the upstairs my husband and I spent the first summer of our lives together 30 years ago and I long to own someday if it's meant to be) and her realtor had actually sold it herself just this week! She'd sold it to a little family with three kids who had grown out of their own house. I think it sounds like the perfect family to get my house and I'm so glad it's going to a family. It needs some work and the man apparently has experience in that area so he'll fix it up. It made my heart happy. Well, as happy as it could be. They might have issues with me calling it "my house" so we'll just keep that between us.

source
Sean and I are watching Oprah's Super Soul Sunday this morning and it's about The Four Agreements written by Don Miguel Ruiz. I love this book so much. I read it years and years ago and I bought the little pocket book and I have it stashed as a reminder. I typed The Four Agreements and laminated them and posted them on my wall. But as I watch this, I feel like I'm back in my Assembly of God church where I grew up because I'm periodically shouting out "YES! THAT!".  I'm surprised I'm not giving an "Amen!".  My Episcopal family is probably wondering what's up. Read this book. Make your life better.
Sean and MT and I went to see The Finest Hours. It was SO good. It was dramatic and wonderful and heartfelt and heart attack inducing but oh my gosh it was so good. I high recommend it.
I got Theboy for the day Saturday and he was such a little punkin delight I could have stolen him for a whole week. He would have missed his mom in twelve minutes but for as long as he didn't it would have been great! We took him to Target and from the moment we walked in the door he was totally spoiled. Because I can, that's why.

Workin' with his Legos…
Outback takeout for MT's birthday. And I love Outback. It makes me very very happy. UPDATE: So we ordered takeout and I was able to write a note and let them know that I'm Celiac.  I was really nice in my note and very very clear. Turns out the cook knows someone Celiac so he was great about it and actually came out and spoke to Alex (he picked up the takeout) so I'm sure my meal was gluten free. Here's the glitch. I get my steak medium well (I know, shut up. I get it). We are pretty sure they forgot my steak on the grill because the sucker was BLACK. It wasn't edible. I really couldn't eat it. It was pretty bad. Everyone seemed to think I should call, FB, make a bit of a fuss, but he had been so good about the Celiac thing and they did takeout for EIGHT PEOPLE, I felt like whatever, grand scheme not that big of a deal. The sweet potato and the asparagus were awesome so it's not a crisis. And it was kind of funny. That sucker was a hockey puck.

Theboy gave me a valentine. How cute is that? I'm so framing that sucker. I think they KIND of look like the aliens from War of the Worlds but I'm going to try not to over analyze that because it's a Valentine and no one was obligated to give it to me, it was given because he likes me. That's pretty freakin' cute.


My workout on Saturday was so hardcore I still feeling it today and wow. Seriously. I'm very sore. I'm pretty excited to workout today. I like feeling the pain. I wonder if that's normal…

Sean is having surgery this week. We are putting a lot of hopes in that this is going to make him better. Not all of our hopes because we're realistic people. But a lot of hopes. Re: prayers.
Miss Erin over at Make.Believe made me these knitted cuffs that are SO CUTE.

I wish I had that kind of talent. Alas, not. But hey…I clean really well. AND, if you need anything organized, I am your girl. That's no joke actually. She also makes these great headbands that you can find over on her Etsy shop.
Chipotle has gotten a clean bill of health from the CDC (I think they totally deserved it, I think this has been completely blown out of proportion by crazy ass commenters) and now I want Chipotle for like… a week. Why haven't I had it? Because Qdoba is much closer to my house. LOL So now I need to drive a little farther because I love both but I want to support Chipotle right now.

MT's birthday. It LOOKS like a small fire but it's really just 19 candles. He's 19!!  That boy is all grown. He's so freakin' grown up.

It's February 1st. I love the first of every month. It always seems like a fresh start and a new beginning. Beginning of what, I"m not sure. But it always seems promising. Several social occasions are happening this week if the snow doesn't take over, not counting surgery because that's not exactly a social occasion. Ha.  I'm going to hunker down today and just do my workout. But the rest of the week is BUSY.