Remember my list?  Wonder how much I got done?  Let's take a look…
Today I'm going to (this was yesterday's list)
walk/run the dog
Run
Strength train
laundry
clean the kitchen
attempt tomorrow's blog (it's in my head already)
yoga my kinks out
sign up for a class
get out my sewing machine and start a project (I brought half the project in from the garage, does that count?)
write a bill for congress (I called Congress, no one answered. Really, are you surprised?)
sign up for the Peace Corps (wait, I need a degree for that)
buy a dishwasher
buy dog food (harder than you think, it's a drive)
sweat pants
grocery store for cat litter, paper towels and dinner. Forgot the sweat pants
Take care of my husband…he is recovering but he is tired and sore and he had terrible headaches. 🙁
The guy I bought the microwave from was not at the store and the guy that greeted me was…kind of…well I didn't want to buy a dishwasher from him. So I opted to return later. Kind of a bummer. So I attempted that errand but it's not imperative. I know how to wash dishes and I actually like to do it.  Half credit. 😉
So today…
back to the store to grab those sweatpants. Holy smokes I'm cold. Also..snacks for the Superbowl because I wasn't thinking.
Run the puppy. It's going to be 50* today.
Buy a dishwasher. Hmm. does this list look like yesterdays? (already called, my sales guy is there. Probably thinks I'm stalking him. Awkward.)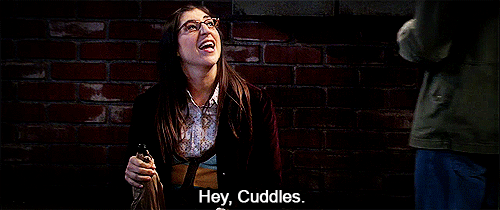 I must yoga for a minute but I always do that before I strength so that shouldn't be hard.
Run.
tomorrow's blog because it's Superbowl Sunday and hello…Broncos.
maybe try and get order done on that project. It'll be a task for sure.


~~~~~
Today is Agreement #2. A reminder on The Four Agreements
In  The Four Agreements, don Miguel Ruiz shares the deepest reaches of his heart to help us understand the ancient Toltec masteries of Awareness and Transformation.
Agreement number two:
2. Don't Take Anything Personally
Nothing others do is because of you. What others say and do is a projection of their own reality, their own dream. When you are immune to the opinions and actions of others, you won't be the victim of needless suffering.

Oh man, this is an important one.
What's even funnier is you will hear me say that many more times. Oh man, this is an important one. Because with each agreement I think it's SO important. I think it's critical to not take things personally. I have a really really sensitive family. They get it from me. Sometimes I am fine and sometimes I'm not. The dumbest thing will hit me and it's not the thing you would expect. So working hard on not taking things personally is really important. We cannot control anyone's life, anyone's DAY, anyone's attitude. Therefore we can only control our own reaction to what they say to us. And really, most of the time the things people say aren't intended to be hurtful, it's off the cuff and dismissive and we take it as hurtful. It's on us to not take it personally.
~~~~~
I'm watching The Terminal. Who doesn't love Tom Hanks??
It's just a great little movie. Sometimes it's better to watch the lighthearted movies that aren't violent or painful or vulgar or ugly or heartbreaking or sad or anything. They're just…two hours of happy.
~~~~~
Did I mention Superbowl 50 is tomorrow???
~~~~~
I got over 11,000 steps in yesterday so even though I didn't get a workout in, I definitely made up some steps. Today I should make up some more. Holy smokes my head has been killer but I'm attempting to push through so I don't become a slave to the couch and the drugs today.
I'm looking forward to a good workout today.
So is Malachi…

source
Run on…