so my life. Especially at Target. Their self checkouts are the worst.
*****
In the "redoing our bathroom" fun I bought an amazing cabinet/mirror/sink set for so freakin' cheap on Craigslist. It was a steal at $80. We were doing a lot of work in the garage and the sink got bumped and it broke. So now I'm trying to replace it.
I've been living on Craigslist for the last three days at least and ohmygosh is it a time suck. If you're looking for a bathroom vanity sink you have to look for the following:
bathroom vanity sink
bathroom sink
bathroom vanity
sink
cabinet
bathroom cabinet
And then here is a fun twist. The last time I found my cabinet I had given up and moved on to mirrors and under the mirror section was the perfect  cabinet. So now I search under random sale posts justincases.
SO FRUSTRATING>
OH…and remember to start at the beginning because new stuff gets posted all the time so hey…if you already checked it then check again in an hour or two. NEW STUFF>
I did find a sink and it's super cheap at $45. Unfortunately, a complete jerk is selling it and I have a huge moral block on buying things from jerks. I will cheerfully pay twice as much to avoid contributing to the joy of the jerks of the world.
I sent him an email five days ago. Nothing.
I sent him another one three days ago. Nothing.
But the ad was getting updated…???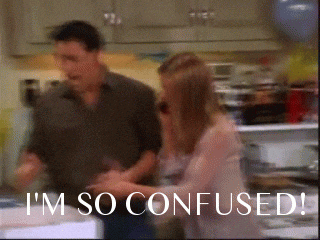 So I thought..maybe my emails were getting lost. So I had Sean send him an email.
Then I called and left a message.
Today I got an email from him saying he had it but he had two other people on the list so if he didn't hear from me this morning he was moving on down the list.
Hey genius, my husband is one and I'm the other.
So I called him and he was like…"yeah, I work a lot of hours so maybe this weekend Saturday or Sunday"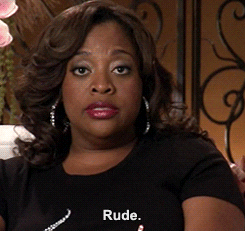 Sure Dude. Whenever you get around to letting me finish my bathroom. No rush.
I told him that was no problem.
Then I started making calls and searching for a different one.
*****
Cleaning the cobwebs off the front of the house is one of my very least favorite tasks EVER. There are live things there and it's…icky.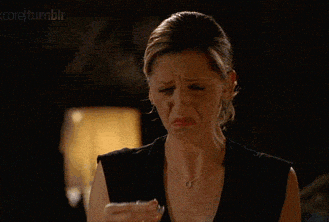 That's really all I need to say about that.
*****
My allergies are freakin' out of control. I'm taking two Allegra a day and my nose is SO ITCHY.
ALL THE ITCHING ALL THE ALLERGIES ALL THE TIME
*****
I made this and it was good.

Now…I'm about to show you really terrible (my camera phone if you recall) before and after shots and they look exactly the same. But they taste completely different. So don't judge.

On the left…pre cooked. SO easy to make. On the right…Obviously after it was cooked and I was eating one. I love scones. Took twelve minutes to bake. Seriously like…5 minutes to put together. It's a favorite. The mix cost $4.29 I think? Which sounds expensive but for gluten free…not bad. Kind of average. Totally worth it.
*****
I'm going to run tonight for a short ~please don't let my leg get reinjured~ run and then I'll do all the regular stretch/foam roll/ice…etc. ::pauseforsneezing::
So there's that.
I'm so over sneezing.
I so need more meds. sigh.
Run on…