As you have come to expect from me…I wrote this yesterday. I'm charming and delightful but my schedule is never on par with anyone else's. It's so wrong.  Just from now on understand I'm a day behind..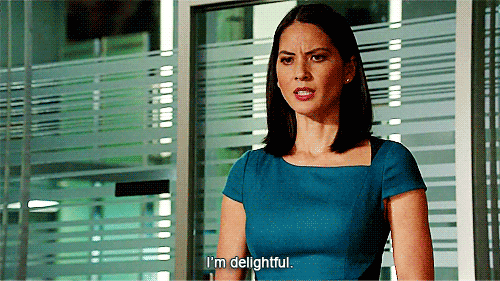 *****
It rained all night. It rained all day. It's been cold and overcast and  dreary which of course…is my favorite kind of day.
There's a smattering of red and gold leaves that cover the wet black streets like expensive wallpaper for suburbia.
It is undeniably fall. 
I went to the funeral of a twenty year old boy today.
I am calling him a boy because my son is nineteen and a Marine and he's still a boy.
Still a boy.
His name was Joshua Davis. I'm intentionally leaving out his last name but I have to say, isn't that the most beautiful name? Can you not imagine his parents holding their tiny little 7 pound boy in their arms and declaring him Joshua Davis as they plan and hope for everything he could possibly be with that strong beautiful name?
He took his own life. What an incredible loss. What an incredible understatement.
He left a fiance and a young 3 month old son named Finley. And much sadness. This was a hard day.
*****
I came home to find….I'm sure you're thinking~ um…relevance in the face of that last paragraph?~the biggest spider I've ever seen in my life in my garage. It was…mostly dead. I forced myself to take a photo of it to send to my husband who did confirm…that was one big ass spider.
I will not be sharing it with you and as time allows I will be deleting all of THOSE photos. ::shudder::
Taking a cue from my sister who had a similar incident this week, I put a quarter near it (declaring the quarter then gone and lost forever) for size comparison. Yep. Mostly dead it was the size of the quarter. It was big and fat and I called him George because well, he was big enough he needed a name. Sean said…Hairy. His name should be Hairy.
Did I mention he was gross?
::callingpestcontrol::
*****
I walk my puppy, Malachi (shut up, he is too a puppy. They absolutely have 11 year old puppies. It's totally a thing) either in the morning or at night over at the park nearby I would say 80% of the time. For sure Sean or I do it. I like to run in the morning and then come right home and walk him which would put me in the park about 7:30.
This morning, in my little family park down the street, they found a dead man with a gun. No further details but um…that would certainly curtail any morning glory you might be thinking of basking in out there as the sun rises.
Quite sad really.
*****
And thus I will end with this. It's October 6th. I lost my dad 9 years ago today so I decided to celebrate my dad today by going to see The Magnificent 7 which is a remake of his all time favorite movie.
It was a great movie though I do wish the heroine wore more clothes. You can imagine Sean did not find fault with that like I did.

*****
Run on…