It's Boston Marathon Day! And if your job lets you then it's ~watch the marathon and wish you were running it while also witnessing Meb's FINAL BOSTON RUN!~ I mean…damn. He's so good. I could watch him run anytime and I am sad to see him retire.


My job ~self employed and run your own business Heyyy~ does not let me watch the marathon because NBC won't let me. I don't pay for that channel. Bastards. Yes. I'm bitter.


~~~~~
On Easter Sunday we went hiking. The kids all went their separate directions so we chose to head to the mountains. Sean, as usual, picked a hike and then read the description to me so I could decide yay or nay. Well this was a day I wasn't paying a great deal of attention so I just said…SURE. I'll totally do five miles on a trail that some people rate moderate and some people rate difficult and it has a 2200ft elevation climb that starts at like…8000ft.
That sounds FUN.
Not moving for three months means I"m completely out of shape. I got a pedicure right before my surgery on February 2nd and my feet are still baby soft. It's so wrong. Every step my poor toes just protested with pre-blister.
This trail was unbelievable. Technically it was four trails. We started on Gregory Canyon, then Ranger, then EM Greenman trail, then finally Saddlerock. 
It was definitely work.
It was technical. Which means there's going to be rocks and obstacles, sometimes steep elevation and possibly scrambling or using your hands.
Yep, yep and yep. We did it all yesterday. Definitely technical. My knees are a little achy today but otherwise I'm pretty good. Sean is going down stairs funny. Ha. I was really careful to stretch a lot yesterday.
We could have taken any number of combinations of the trails to get us back to the bottom. We chose the most difficult I think which also happened to be the shortest. The trail that got us to the bottom was the one with the ladder. We were met by someone coming up and he saw us reading the map and immediately asked if he could help us. Well, no. We're just reading the map. I did ask him how technical and steep the trail was and he "suggested" we really would be better off taking the "easier" trail down. This one was a bit more difficult.


Officially my first ladder…on a trail.
We were royally insulted and determined to prove our hiking prowess and pushed on. The bottom half of the hike was no harder than the first half which isn't to say it was an escalator or anything. But we did it and we survived and I LOVE technical hikes. They take forever (like four hours for five miles plus at least a half hour at the top to look at the view) but still…it takes time.


A milder section of the trail…my terrible camera. Don't worry, replacing it this week!
It was amazing and crazy and seriously a lot of work. I need a little more time to built up my fitness to tackle this kind of trail. I spent a lot of time gasping and stopping. Sean, meanwhile, was his usual self and marched on with no issues like he does this every weekend. I was fully marathon trained and he had no time to run or workout or anything and we headed out to hike the Appalachian Trail for a week thinking..I'm going to totally fly past him.
No. That did not happen. I had to stop and gasp consistently as he flew up the inclines and I watched him. It was so rude.
Yesterday was a total flashback. Jerk. He is so freaking awesome. He hiked really really reeaaallly slow just so I could keep up with him. It was sweet. And annoying.

Sean took amazing photos but he forgets to share them with me so they are just for his own self I guess.
I don't feel comfortable taking my really good camera while scrambling and such so I just take my phone and we keep it in the pack.
Getting a new phone is pretty damn important. I'm over these bad photos. I think they're getting worse!
Michelle said she'd do the trail with me but who knows when that's going to happen.
At the end of the day we treated ourselves to an amazing burger and sweet potato fries at Shine in Boulder. I die when I eat those burgers. They are so good. Totally worth it.
~~~~~
Takin' it a little easy today after yesterday. I got zero sleep last night so I'm going to pick up groceries, make some appointments, run some errands and hopefully get a baby run in…if I'm up to it. As if I'm up to anything longer than a baby run!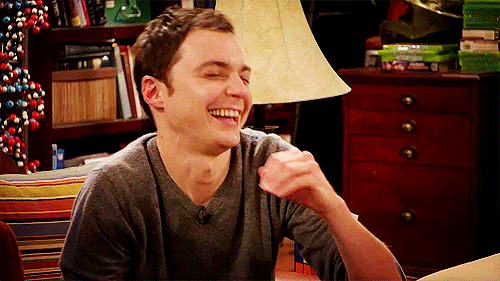 ~~~~
Here's what we're NOT going to talk about today because we're taking a news break. We're all reading about it so we don't need it here.
North Korea
China
The White House Easter egg hunt (eyeroll)
Sean Spicer
United Airlines
~~~~~

My favorite.
Run on…