Michelle and I were supposed to go hiking yesterday afternoon so before I did I made sure to start the morning with the yoga stretches from yesterday's post to make sure my legs were completely ready to cooperate.
We chose Matthew/Winters Park which is, as you may remember, one of my favorite standbys to hike at. Just enough technical and just enough to distance. Not too busy but enough people I'm not going to get mugged and it's just so pretty. 


Of course, I didn't take the photo with my phone, Michelle did. Hers is a much better piece of equipment. Dammit. Next time…a selfie. Sorry. I swear we're out there hiking together. I promise.
We got great mileage in, we worked out little butts off and avoided the rain and narrowly missed death by electrocution via lightening. p.s. Michelle is a tad bit afraid of this.
~~~~~
Lunch was all the salad all the time. And I liked it.


While I was home I got a surprise visit from this guy…


He looks pretty excited there, doesn't he? He was way more excited. This photo is at least six months old.
He stuck around and visited with me and it was so good to see him! I mean I  know he was totally just using me because he stopped to get stuff but hey…as long as he's there he has to talk to me because it's in the mom rule book. You HAVE to talk to your mom when you stop at home.
Want to know what he told me? He said that last week when I was sleeping off a migraine in the middle of the week he came home and came upstairs INTO THE BEDROOM and I still slept. Me. The world's lightest sleeper. And the puppy who barks at the flags that wave on the street and people that may be even THINKING about walking past the house. Nothing. Silence.
I was a little freaked out.


Note to all of you: don't google "that's creepy gif"…nothing good will come of it.
~~~~
People.com just did a spread on They Woke Up Like This: Celebs' Best Makeup-Free Selfies and seriously these women look so beautiful. Gwyneth Paltrow, though not really my favorite person, looks amazing. And let's not even talk about Salma Hayek and Carrie Underwood (who I think is everyone's idol…good Lord that girl is a rockstar ~her legs!~. Wait…I think she's actually a country star but either way…she kicks ass and she looks amazing doing it). I swear, they are gorgeous.
I have taken to spending at least half my days makeup free except when I absolutely have to because my skin loves it so much….it thanks me for letting it breathe and I can totally see the difference on the days I go without. That and a good workout and I am pretty sure I take five years off.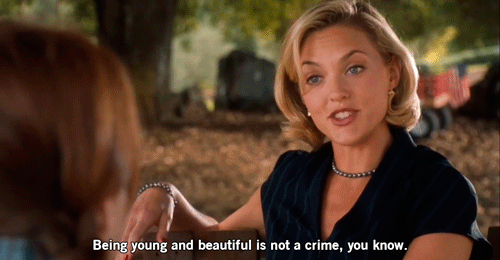 ~~~~~ 
I'm in prime ~take care of my legs~ mode so I headed to the chiropractor to get an adjustment. That was interesting. And from there I came home and walked the slowest puppy in the world. What the hell?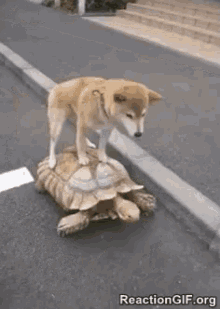 please note: this looks accurate…with occasional stops in between.
~~~~~
I got 17000 steps in yesterday so that's a lovely amount. Today I have….::consulting my workout plan:: 3 miles on the plan and some strength because I want to.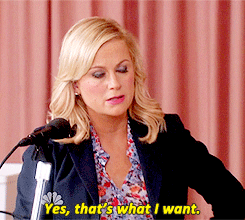 It's pouring rain/snowing so I'm not sure if that'll be a treadmill run or what but there you go. Also, much organizing to be done because hey…That's my job!

~~~~~

Run on…