This was just a lovely quiet weekend by myself for the most part. We had lunch with Shaughnessy and Adam on Saturday, we get to see them far more than we get to see Alex and Megan. Different parts of town  you know. On Sunday Sean went back to his planned event that took all of his day and I went hiking with Miss Michelle on what had to be the most beautiful hike we've ever been on.
The trailhead was Apex but the eventual trail was Enchanted Forest Trail and it was not kidding.


We felt like we were in a Disney movie it was so magical. At any moment little birds would fly out and sing to us as they put ribbons in our hair. It was so beautiful I lost count of how many times I stopped to say that and finally I just stopped so I could proclaim I felt like I was having a spiritual experience from this hike. It counts, so far, as my favorite and that's saying something…I've hiked a lot. Michelle took a million photos and was generous enough to share one with me.
I know, right? She shared one.
I've got to get a new phone….I digress
Here is the photo…LOOK at this! 


I know, you're thinking…huh…that does not look Disney magical. Well it's a HEART.
This was on the trail in front of us…it's hardly even real. A perfect heart in stone. The colors on the trail were the truest greens I've ever seen. It's was covered and beautiful and magical.
Whatever just trust me.
So here are my favorite things about Michelle:
She's a real person with real issues. I know that I'm getting exactly what's really happening and not the glossed over version you tell your mean neighbor. She puts it right out there and I can totally relate.  I can be totally and completely myself.
She's always willing to drive. I don't mind driving (most people know this) though full disclosure I will totally map it even if I'm going around the block because I'm terrified of being lost. She also knows I'm afraid of spiders and being lost and continues to try to convince me to be afraid of snakes and lightening. Keep working on that, Michelle.
She  gets the Celiac thing and is right on board with great places to eat and names them..which brings me to #4
She makes decisions like a champ. Girl is a decision maker. ::swoon:: "Let's meet at such and such on Tuesday at 11". I love her. I would happily and cheerfully make at least two of those decisions or even HELP with those but she's totally on it. Trails? She's like…here are three trails…I'm like..yep. Let's do that one…how's 8? she says "see you then!" I love that. Decision maker. That is a girl after my own heart.
She takes pictures! Now, I do harass her because she sends me ONE but if I asked her she'd send me all ten. And it is now on my list to go to the Verizon store to check out my phone options. ~MT has given me a virtually brand new phone that I can swap to but it's a little bigger than I want so I'm resisting… I just really really need a good camera phone. This is killing me.~
She is totally up for any and all adventures and if I ask her she's all…yeah let's go! At least once a week I can expect a message in my inbox to say "want to do THIS with me?" and it'll include a link to a wild and crazy event that neither of us realistically should do but per our mantra...what the hell? 
She loves the outdoors as much as I do and any chance to get outside she'll do it.
~~~~~
When I came home I walked the puppy who by then had given up all hope of anyone ever spending time with him again so when I came in the door he didn't even lift his little head the poor guy.

Miraculously, after that I still had energy so I went for a three mile run and that felt amazing in the cool evening air so by the time the evening was done I had put in about 12 miles. It felt really good and I didn't feel like I had overdone it at all. It was like…21,000 steps or something crazy ass like that. On that note, the crazy note, Ria from MotivationalMompersonaltraining.com is on a streak of 128 days of step goals (since January 1st she has surpassed the previous days step goal, each day gets higher because that's how Garmin works) and yesterday she ran a half marathon  and then walked across town eventually reaching 51,617 steps in a day. I wonder how many days she can keep this streak up?
Today I'm supposed to do yoga so I'll probably do that but Sean took the day off so I may go to Castle Rock to do the incline.
Oh you caught that, too, huh? Sean took the day off.  Pretty sweet of him to take the day off to spend with me….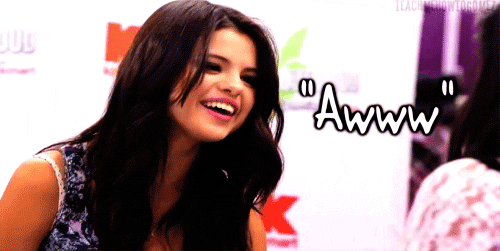 Don't get excited he did it for the game… LOL…he just finished early so it worked out. And right now? He's at work..he got called in to do something. My life in a nutshell.
Ah, it's okay. I'm just pickin' on him.
~~~~~
yogadays.