Sean and I had the perfect day. THE PERFECT DAY.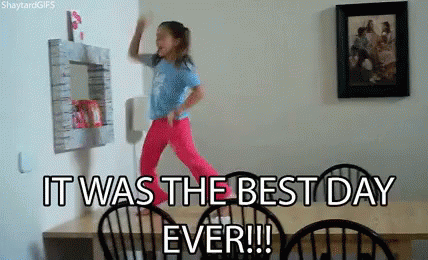 I love those. Don't you seriously just LOVE those?
I finished my work pretty early so I mentioned offhand that I was going hiking as he was walking out the door and he said, "you're going hiking? I'm totally skipping work…" and he did.
We went to Enchanted Forest Trail because …hello Beautiful and because Sean hadn't been there before and I really wanted to show it to him. And oh man it did not disappoint. There were a ton of bikes out (who knew so many people wouldn't be working today? Slackers) but I didn't care because they were all really nice and we have to share the trails, this is Colorado and everyone wants to be here.

We met a darling girl named Chelsea who just moved here in January with her husband and son because they just wanted to. No job, no family, they just wanted to. She's hiked as much in the last five months as I have in the last five years I think. It's totally crazy.
We had to stop a lot for poor Chelsea and her asthma (I tease, it was totally me stopping to gasp). We also shared the trail with these bull snakes…


he was upset and actually striking at people

and these guys were fighting with each other. That was incredible!
A little over five miles (the map said 5.6…my steps said 5.3) gave us a really good workout. We were sweaty and tired and it was a crazy workout.

We went from there to have amazing Mexican food at our favorite place in Morrison and holy cow I've never had fish tacos THEYWERESOGOOD. I'm a convert. I will always have them. They were delicious. I've died and gone to heaven. Mango salsa. I want to go back right now. Well…maybe another day. I'm really full. But yum.
When we got home (after what seemed like hours and hours and HOURS of traffic thankyouDenver for rush hour traffic) I had RUNNING SHOES waiting for me!
You know you're a runner when you cheerfully, willingly, even ask to pay a ridiculous amount of money for a pair of shoes that are the ugliest most beastly color of green and you do a little dance and shout for joy when those suckers show up.
Yes…you cringe when you see the color. I mean…you're not an idiot. But still…NEW SHOES!


You should know…this is not a true depiction of the color. They are a way truer green and they are ten times brighter and more offensive. They're pretty bad. Sean said people will definitely see me coming. It doesn't help that green is not my favorite color but still…yuck. Do I care? Kinda but hell no. I needed new shoes. Newton's are hard to find right now so I'll take what I can get.
~~~~~
Walked the puppy and back home again. I was hoping for dessert but it's pretty late. Time flew by.
~~~~~
Today…HIIT for sure because yesterday I skipped it to go hiking.
I'm feeling the need for some strength.
Run on…