First of all let me say we as ~fighters for all things positive and peaceful and beautiful and right in the government~ do not in any way condone or support the terrible shooting that happened yesterday at the baseball field to the congressmen and their aides and we hope everyone recovers both physically and emotionally from this tragedy.
The Great Fire of London. It already has a name. Such a horrible nightmare. It was hard to look at the pictures, those poor people. I can't imagine the nightmare and terror they all went through and the fear those parents were feeling that threw their children out windows. I hope these people that put them in this situation are prosecuted to the full extent and given life in the worst prisons.
And finally…just because 45's birthday is today…we don't claim him. We just don't. He doesn't deserve a beautiful amazing June birthday.

~~~~~
Is there another word for lucky? I mean besides blessed because geez that is so not my favorite word. You know, a word that I use to explain my life with Sean.
Favored. 
That would fit. It's not nearly as cute and I don't feel like I have to tilt my head and twinkle when I say it.
My life feels favored. Don't get me wrong…it has not been perfect but whose life is perfect? Don't go by Facebook because I do know a few people who for SURE have the most enviable life on social media and in real life…they have the most normal, the most average, the most completely ~I have problems like everyone else~ life that other people have and they only show the pretty things.
But I have Sean.
Sean who makes everything revolve around me on my birthday. It's ridiculous how fun he makes it. He is hilarious and awesome and adventurous and fabulous and I love every minute of all of it.
Yesterday, on my birthday, we went to Manitou Springs to climb the Manitou Incline.
This incline is 2090 ft in .9 miles. There's about 3000 steps. If you are fit and healthy and exercise regularly it seems you can do the incline between 45 minutes and an hour. I'd bet money Sean could have finished in that time. He was doing really really well and only stayed behind for me.
We all know I haven't been at my best for the last few weeks but lets face it, I'm still getting in shape and I will always and forever deal with migraines from exertion. Stairs equal exertion. I'm just asking for it. But I really really wanted to do it. So I figured I'd
It did anyway.
I am so high maintenance. This is just another reason Sean is so great. He went really slow just to give me time to get my slow self up those damn steps. It took me an unbelievable hour and 45 minutes.
My God. I've given birth faster.
That is actually not true. But it FEELS true.
Granted…it was like…80* and very little shade. It was warm.
~~~
****Photo album****


See that peak at the very very top?? It's not the top. It's the false summit. Yep…You actually can't see the top. Ha.
 
I wish there was a better photo of this so you could see he is balanced on this rock at the top of the incline…it was precarious. 


This is the beautiful house we passed on the way there and Sean told me he'd buy it for me because he loves me. So there's that. There's a creek that runs in front of it. It's really lovely and I need the house. Just sayin'. And that's a photo of us at the top. Still smiling. Somehow.
**********
And as I climbed each step I could feel my heart pounding the blood into my head. It was so unfriendly.
It really did feel pretty good to reach the top but I was already planning my strategy for doing it better the next time.
Castle Rock mini incline a few more times…
many many squats
Keeping up the running
So much planning
And from there I can attempt another climb.
If I do all that, I feel stronger and healthier, and I still get the same results…I'll consider it my fate.
I don't ever feel like I need to climb in 30 minutes like a crazy person but I'd like to be average for sure.
Meanwhile..if you're a migraine sufferer…check out this important page for information. I learned more about physical exertion migraines today than I ever have. Stairs. Who knew?
The result, of course, is a pretty wicked migraine today…what I would totally rate as a solid 9 or a 10. I went to the dentist for a long ago scheduled cleaning and damn…I will never schedule any kind of dentist appointment during my beautiful birthday month again. How wrong is that. Let me hang upside down with a light in my eyes. That's friendly.
The best part is all of this makes me sound all sickly and weak and I definitely don't feel sickly and weak. I just feel like I've got a killer migraine today and I have to make better choices.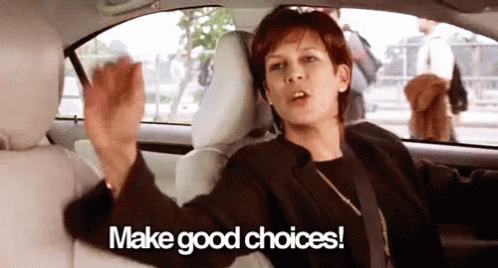 Trust me. I'm still in kickass mode. Not weak. Not sickly. Just bummin' about this damn migraine.
~~~~
I think by the time you read this, I'll be better. I medicated a lot and sleep will totally help. I long for a good run and a good workout where I feel my legs, my abs and my arms. STRENGTH PLEASE.
Also I want to go shopping at the second hand store and maybe hang with my girlfriend because I'm still in the middle of birthday week.
We are TOTALLY continuing the festivities.
~~~~~