I have company today…
Sister Catherine and her sweet husband, Keith, are here. It is a long hot drive from Montana so I feel bad they have to be in my house with no air conditioning. NO AIR I NEED AIR.
My poor family. We just never bothered.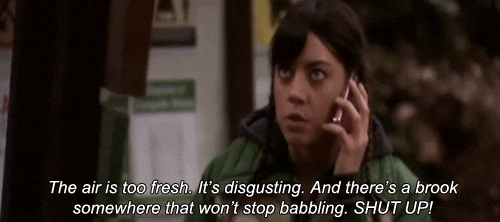 They're only here for a day so I'm sure they will be thrilled to leave and head back home to the land of cool air.
~~~~~
Sort and sweet today. We have to run an errand and we're headed out the door.
Yesterday I ran three miles (so optimistic. I really ran most of it but walked a fair share). And did 30 minutes of HIIT which was sweaty and hot but felt SO GOOD and I feel it today. I would do another one but I have company and nobody needs to see that.

~~~~~
Today I'm hoping to get a run in later. As I'm typing, Catherine is asking who I'm typing to and I'm thinking…yeah. Angry Typist. Sigh. I'm an angry typist.
Also…I'm running on about four hours of sleep. FOUR HOURS> Good times.
Meanwhile…I have to run. Love you!
Run on…