Holy Hot Batman…it reached 103* in Aurora today. That's nuts. I do not appreciate that kind of heat and I'm a little upset about it. I would like to point out it's 6pm right now and it's DOWN to 100*. Thank you climate change (global warming…whatever).
MT's girlfriend, Allie, stayed at the house pet sitting (side note: Skosh fell in love with her and may have tried smuggling himself out in her bag) and we were so grateful. We just totally relaxed and trusted they would be taken care of. Skosh is pretty easy but Malachi is definitely a little more difficult with his anxiety (thank you Shiba Inu puppy genetics) and life in general.
We flew #Southwest We loved nearly every bit of the experience. We didn't love not getting to sit together and we each got kind of not great seats but in the grand scheme we would get terrible seats with any airline so there you go. Every single employee we ran into was not only cheerful but had a great sense of humor and seemed happy to be there. What is #Southwest doing right? While we waited we were originally told there would be a four hour delay (gasp!) then they stepped it back and said half an hour so actually they apparently fly like I parent.
We headed out at noon and ended up landing in Virginia at 8:30pm to like…90* heat and 147% humidity.

No no. It's possible. Totally a thing.
I loved it immediately. I mean, I couldn't do a thing with my hair and if I lived there I would totally go super short again like I used to. It was awful and hung super straight the whole time. NOT my most flattering for sure. But my skin…oh man. The moment we landed my skin said, "so this is where all the moisture is!"
yes. Yes it is. And you're welcome!
I loved every minute of it. It was delicious. NO ITCHING FOR FIVE DAYS!
For me, the Itching Celiac (#weirdblognameideas) that was a big deal. I mean, I moisturize like there is no tomorrow. I keep lotions and oils and everything in the house. I am a moisturizing fool. It does me no good.
MT hates it. To his defense, you do feel sticky and hot 90% of the time but really…it was so worth the trade off to me.
Whenever I trip plan I live in fear with each step of the way.  It's the worrier in me. Did I screw up the flight? I panic until we're on the plane. Did I screw up the hotel room somehow? I panic until I'm in the room.  What about tours or events? I panic I panic I panic. Finding hotel rooms for the four days was seriously difficult. I got the last ones, no joke, all over the place because it was the fourth of July weekend. Each room apparently only had one bed and they threw a rollaway in the room or there was a pullout. I offered to sleep on one of those for him but he would have had to sleep with his dad and well, there's not enough love there. Whatever.  Next time I do this I'll totally upgrade and my kid gets bonus points. He suffered. His bed was thisclose to the air conditioner and he froze his ass off. I OFFERED. I offered many options. He stayed.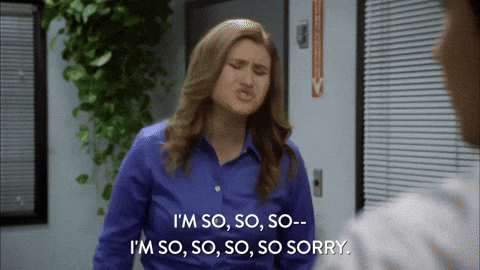 I didn't really have a whole lot of control over this one. It was just too tightly booked and no give. But I still felt bad. I wish there was another option so he'd have somewhere more comfortable. I would have considered a second room just so he could be comfortable. He suffered through it. I was bummed. It wasn't about me though, it was about him and we really didn't want him uncomfortable.
~~~~~
I don't sleep well when I'm out of town and definitely not when this much stuff is in my head so I woke up at like…4am. So when I woke up I decided to go for a walk in incredible cool foggy Virginia morning air. I should have run but I thought I'd run later. It never happened so I'm glad I got my four miles in earlier. Then we walked all over DC so I at least got exercise that day!
~~~~~
On our first day we headed into DC to "see the monuments". Only we didn't really want to see monuments because we've already seen them before so we kind of wanted to see stuff we hadn't already seen before and if we walked past monuments then…that's cool. They're monuments. Who doesn't like those? We spent a very VERY hot day in DC with 8,476,300 people who also happened to be in DC at the same time. People were nice and polite and patient considering how crazy it was.  We used to play a game at the dinner table "give me your highs and lows for the day". So I asked the guys for their best moments of DC…here's what we came up with.
Exorcist steps. The steps the priest fell down in the movie The Exorcist. I don't watch horror movies (well I for sure don't) but this movie I did. Sean and I watched it many years ago when we were really young because the whole world watched it and it felt like it was important. The steps are in Georgetown and I could live there it's so beautiful. I loved Georgetown so much. As we pulled in to our parking spot just down the street from the stairs, three darling girls walked past the car. MT silently watches. Then says quietly, "I need to come to Georgetown more often…". I'm sure Allie would disagree.

Arlington National Cemetery. An event in and of itself because it's so lovely. We loved the Tomb of the Unknown Soldier and the guard change. I don't know how they do it. It was so unbelievably hot and muggy and they were out there in those heavy dress uniforms my own boys have a love/hate relationship with. It's beautiful in all it's dedication and tradition.

We wandered from there to the White House. I can't link it, the page has Trump's face. I might explode. Full disclosure I did not want to go there. I'm not exactly feeling super patriotic  and I could care less about the White House right now but we were within a half block of it really so we kept going and check it out it was smaller than I thought. Huh. It always seems so blessed huge. While we stood there, we took note of the many uniformed secret service surrounding the building and watching the crowds. Also, MT and I took note of the running vehicle with the two plainclothes officers sitting in it across the street. Totally not average citizens due to the vehicle being in such close proximity to the White House. At some point a guard realized someone had left a backpack behind. Upon much LOUD questioning, no one claimed it and we were all hastily evacuated out of the area. The two guys in the car were suddenly very much involved and right in the center of things.  The guards kept moving the perimeter further and further back…street upon street upon street. Bomb squad people came in. It was pretty damn exciting. What happened then? Oh, yeah…we don't know. Wasn't on the news and we didn't stick around but it was still cool.
We finished the day at GCDC Grilled Cheese Bar which absolutely was the best place we ate at the entire time we were in Virginia. Gourmet grilled cheese, tater tots, beer, tomato soup…I died and went to heaven. SO GOOD> All Celiac friendly. Seriously…amazing. The servers were soo great. They helped Sean out with his soy allergy and were just overall a total "10".
~~~~~