Wild ponies have inhabited Assateague Island for hundreds of years. Some have suggested that the wild ponies of Assateague trace their origin to horses released to forage on the Island by early settlers. However, the evidence strongly sugests that they are the descendants of the survivors of a Spanish galleon which wrecked off the coast of Assateague. This story, which has been passed from generation to generation on Chincoteague Island, is stronger than fiction. source
When I was little I read this book called Misty of Chincoteague. There was actually a series but this was the first. It's a true story based on the ponies of Chincoteague Island. I loved it immediately. I loved the idea there was a pony island and these beautiful ponies lived there wild and free. It made me so happy and like all little kids, I used to dream I'd get to go visit the island.
The book was written in 1947 so that dates me a bit (not too much, I was born twenty years later) but I still loved it even with its age.
When we decided to go to Virginia I somehow got a twinge of…I wonder??  And I pulled up Google to see if Chincoteague Island was anywhere near where MT was stationed. It was four hours away.
Four hours was totally driving distance OR it could be really really far away depending on who you're asking. MT is definitely up for an adventure and didn't hesitate. He dove right in and said we could totally go.
~~~~~
Day 3 started  innocently enough. I threw a quick dress on and some sandals with a little heel because I was going to be riding in the car instead of walking everywhere. It was super comfortable and easy.
I chose to ride in the back seat, I'm shorter and I figure for long distances it's just more comfortable for the tall people to be in the front.
If you guys recall, Sean plays a game called Ingress. In DC it's an opportunity for new portals and whatnot (I kind of know what I'm talking about and kind of not). Just off base there was a trail where they were going to go "just a little ways on the trail, just a few feet" and I said okay…no problem. I'll just stay in the truck.
I mean I'm in my dress and little sandals. Who goes hiking in that??
So I stayed in the backseat, turned myself so my feet were up on the seat and I was leaning against the door and I played on my phone. MT left the truck running for air conditioning and I waited. and waited. and waited.

they were gone like…a half an hour (that's a long time). While they were gone there was a woman standing in front of the truck for a while on her phone. It was kind of random and I watched her for a minute but whatever. I just went back and forth. Phone…random woman. Phone. Random woman. Eventually she left and I stopped caring.
Nearly a half an hour later MT comes back without Sean. He's sitting there waiting with me and a police officer pulls up with a base MP. He comments that they aren't here for us. Then they walk up to the truck…
"Maybe they ARE here for us", he says…
The officer looks in the truck and says, "nevermind. We got a report of a truck with someone lying down in the back. We check these things out to make sure there aren't any dead bodies but everyone seems fine here".
THE CHICK ON THE PHONE
Yes. The chick on the phone who ACTUALLY LOOKED at me. I LOOKED at her. I WATCHED her on the phone with the cops. What a twit. I was leaning against the door and my feet were up on the seat but I could see straight out the front window and I could see her on her phone! What did she think I was doing? Head up…head down…head up…looking at her. We LOOKED at each other.
I can't even. Seriously.
He took MT's information so he could have it for his report and then he and the base MP left. So…
that was exciting.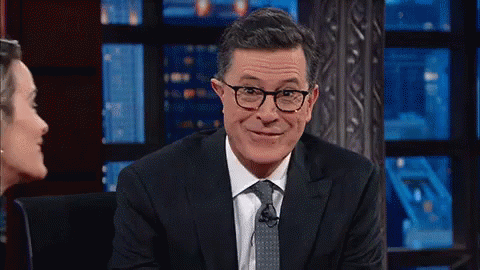 You can imagine Sean's confusion when he came back to us with all the police cars. Ha. I always was a trouble maker.
~~~~~
We left from there to head to the island and things got better from there. I mean, they would have to. I was dead and then I wasn't. It was tragic and then it wasn't.
I died and then I didn't.
Reports of my death and all that…
It took four hours and LOTS of heavy traffic but we eventually got to the island and then I really did die of sheer joy. It was an incredible feeling. Driving to the island…over the bridges (the bridges!) and the water (oh man the water!) so incredible. Our hotel room didn't suck. That's so happy! Parking was awful. AWFUL. But we went out to dinner at the ONLY place open at a ridiculous hour of the night and ate outside in beautiful breezy ocean air on a sandy beach and had crab legs. IT WAS SO AWESOME.

Then we sat around the fire and enjoyed the evening and thought…this is the best night. It cannot get any better than this.
And then it maybe did.
~~~~~
Day four:
Day four we headed down to the docks to meet up with Captain Dan! (please say that like a super hero. I'm sure he doesn't but that's how I say it in my head… CAPtainDAN!) We took a lovely boat ride that was several hours long that took us all the way around the island and over to Assateague island where the ponies are kept now away from prying annoying people.
It's well known I don't love being wet but I love the water so much. I could live on a boat and Sean and I have dreamed many times of boat living and sailing around the world. We would do that in a heart beat. So those hours on the water were incredible.


Assateague Island is a national park now and could not be more lovely. The ponies are on the island and protected.
~~~~
We went from there to the beach where Sean and MT played in the Atlantic Ocean for a couple of hours and had an amazing time. I could watch that forever. I hated to leave. It was the fourth of July weekend. Apparently the island's busiest weekend of the year. An insane time to be visiting and the beach showed it. But it didn't matter. There were people everywhere but people were great and we had a wonderful time just playing on the beach, in the water and having so much fun. Day four was the best day.
~~~~~


Run on…