I have always joked I will hike all day long with you straight to the door of a Holiday Inn. I like bathrooms. Bathrooms and showers.
That's not really a joke, I really do like bathrooms and showers.
Oh man did I want my hair washed.
Lesson #1…dry shampoo. Why…WHY did I not think of dry shampoo?

There's really no help for the restroom situation. I have a disease that requires clean normal bathrooms to maintain  any sense of comfort and dignity.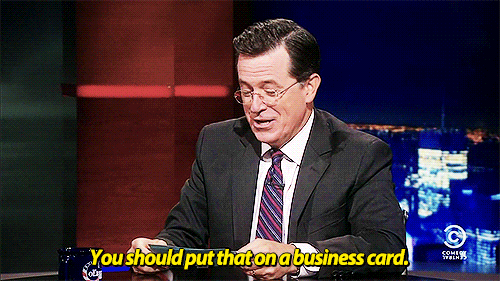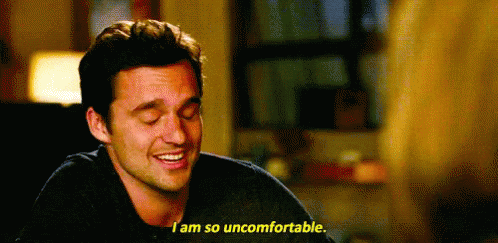 It makes for great small talk.
So on that note…let's discuss the pros and cons of camping:
Pros:
um…Colorado. duh…


Great hiking!
Get away from the city
Mostly no electronics… (my phone had some limited service for which I was grateful. I don't love the #noscreens trend. #buckingthesystem)
family time
fishing
#greatoutdoors #alldaylong
new experiences
pretty sure most of that is redundant and boils down to Colorado is awesome and that's reason enough.

Cons:
the bathrooms (a polite word for them. yuck yuck yuck). 
You need to limit what you carry in
Bears (you can't have anything but clothing at your campsite. Nothing. Not even a bottle of water. Everything has to be               packed up to a bear proof food lockers)
It's so very very cold at night and in the morning
the dirt in the tent which can be unavoidable sometimes (we had Malachi with us)
no shower (that didn't bother me but…my hair. Oh man my hair)
and really…sleeping on the ground isn't comfortable…those pads aren't fabulous. They say they are but they aren't.                       Don't take mine though…it's better than nothing. LOL
~~~~~
Eleven Mile State Park Review
This is our experience with Eleven Mile State Park.  The good the bad and the ugly. Overall I would say we really had a great time but I don't want to gloss over the unfriendly parts of it.
Shaughnessy made the reservation online but I've done a quick trial and it seemed fairly user friendly. The cost is $18 a night plus a $10 fee for the first day registration because they can. So for two days it's $46. A reasonable price for sure.
We reserved two back country sites and they were very near the water and the water sites were an oasis. It was so beautiful. The site says the back country camp sites can be 1/2 mile to up to 3/4 of a mile from the parking lot. They had very easy trails to follow, there were restrooms (so gross but I've seen worse) and of course the bear proof food lockers. Those were all up at the top of the hill from the campsite. It may not be the favorite way to camp but it's safe and they go out of their way to provide these options so you can safely camp there.
Sean and I went early to get the lay of the land and we were glad we did because we couldn't freakin' find the site to save our lives. In the end this was to our benefit because it was kind of a hidden site and we weren't bothered by other campers.  The first site we got to had the previous campers name still on the reservation stick and number of the site. It also had trash all over it. The final straw was a small pile of little chipmunk corpses under a tree. Like…five of them. This did not look like an animal did it, it definitely looked human and it was pretty awful. We were horrified and refused to stay at this campsite. We traveled next door to the secluded nearby site that did happen to have our name on it. This site was much better (and pretty gorgeous) however it also had some trash in it. Considering the high bear warnings everywhere it was concerning. We cleaned up the small bits in the second campsite, the worst part being (TMI here) a used feminine hygiene product. Yeah, that was tough to clean up but it also called the bears.  And I didn't need my grandson to see it.


grossgrossgross
Knowing someone comes by and changes out the names for the sites…it's pretty disappointing they don't do a quick sweep and clean up trash there. It wouldn't take anything to get the names of the people that were there before and charge them a trash fee on their credit card. Put that in large letters on the website as they are checking out so they know it's going to be there. If I have to acknowledge a box before I can "pay now" you can bet I read it. When people pay money they are more inclined to behave accordingly.
Our neighbors included college kids  on one side and a family on the other. The college kids were there with beer and a need to socialize. They didn't really bother me but I know they kept Shaughnessy and Adam up with their talking. The family on the other side kept all their stuff at their campsite encouraging bear activity. They also had two dogs who were sometimes on the leash and barked if they saw you. They rarely saw us so that was fine.
I'm actually pretty scared of dogs and on the last day when I went up to use the restroom one of their dogs rushed me and jumped on me.  When this happened I freaked completely out and screamed my ass off. The owner gave a "sorry" in that "I'm only half sorry" kind of tone that says I'm making way too big of a deal about it and then she insisted loud and terse that "he's friendly..he's not going to hurt you.".  You have to say that like you're irritated with me. ha. She clearly was. I had some minor scratches running down my legs (I was wearing shorts) and I was shaken up. Again, people that feel like they don't have to follow the rules. We had Malachi with us and he was on a leash 99.9% of the time. If he wasn't he was in the tent. We were always completely aware of him.
We would totally go back to this campground. We liked it a lot. The upsides definitely outweighed the bad and no place is going to be perfect.
EDIT:
We passed probably ten campsites and they were clean and beautiful and just as perfect locations.  And every campsite we hiked around seemed clean and beautiful and totally up to standards. Of the probably twenty plus campers in our area I would say there were the two who were slightly difficult and all the others were quiet and polite.  I do not believe you will always run into this. I actually believe the opposite is true. I would definitely not judge camping by our run in at this one campsite. And we will totally go back to this campground and we want the same campsite even…it was lovely, secluded and so close to the water and fishing. It was perfect. We just ask for better monitoring of the campsites so everyone gets to walk into clean beautiful campsites and not what Sean and I walked into.