Friday night Sean had an event to go to so I figured man…I'm goin' to the the Incline and I'm gettin' my climb on.
I headed down there late so the sun was setting but I didn't care. The park is made up of several small "areas" that go together to make one big park. There's an amphitheater, multiple playgrounds for multiple age groups, a covered picnic area you can rent out with firepits, a soccer field, the incline and a zip line. It's pretty huge. When I got there the sun was setting so there were fires going at all the sites and the trees had white Christmas lights on them around the amphitheater for a concert. It was pretty gorgeous.
I joined a few other people and climbed the incline, ran down the trail and did that three times for a total of about three miles give or take.  Since it was getting dark the mice and bunnies felt comfortable making themselves known on the trail. I thought it was a giggle since you couldn't tell what it was darting across your toes but it made some people a little uncomfortable.
snake!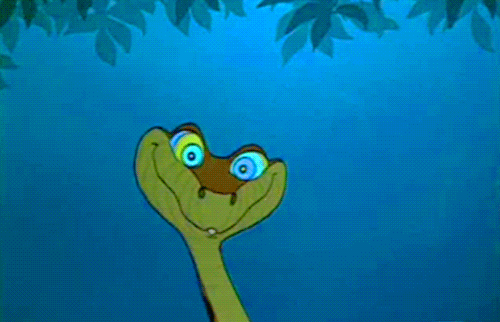 Just kidding Michelle…
~~~~~
Saturday Michelle and I went hiking at White Ranch Open Space Park. It was seriously GORGEOUS. Also, they weren't kidding about the open space part but that's for later.

Photo credit: Michelle because I am too lazy to take the photos from my phone. 
Yes, that's a thing. My phone is across the room. Michelle's photos are right here on the computer. 
Don't judge me. Its 1am and I'm really tired. Also, we took the Rawhide trail and every single time I read it I sang "rawhide". even in my head. Ask Michelle. I did it. It was irritating even to me but I couldn't stop doing it.
Anyway…

This trail was incredible at the beginning. Truly beautiful, the views, the trail, everything. It was technical but not too technical. It was interesting and not crowded. It had everything. It was like the perfect boyfriend.
And then it got clingy and we dumped him like a bad habit.
We apparently went 4.5 miles all total. So I'd say the first half was good and the second half became out in the open, much wider trail (almost like a small road) and all painfully uphill. Not "hey, this is a cool trail that's challenging my climbing skills". No. More like ~apparently you felt the need to experience a death march~ uphill.
Okay, okay. I'm CLEARLY exaggerating. But it was hot and it was uphill and we'd get to the top and turn and there'd be MORE UPHILL and MORE ROAD and MORE NO TREES and I totally lost interest. I'm like…what the hell? If there isn't anything interesting then I'm just on a long boring walk and I'm hot. Hell, I could do this in Aurora and have ice cream at the end. What's at the end of this for me?
Not ice cream. 
I was very disappointed because the beginning was incredibly promising and I really really loved it. There are a bajillion trails in the area so maybe a different one would offer a more interesting hike but I doubt it. Sean looked it up when we got home and it rated that hike as the most popular in that area. I still kind of want to try again though. On a cooler day maybe I won't dislike it so much. I don't usually mind the heat that much but the uphill made me not like it. It was tragically boring. Michelle is totally the only thing keeping it fun. I love her. She entertains me endlessly.
You should see her freak out when she sees a snake.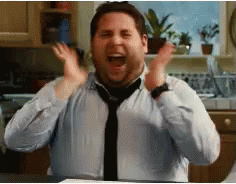 Yep. It's a lot like that only with running around. hahaha. I love it.
We saw TWO snakes on this trail and her reaction is priceless. Fortunately both snakes were small and neither was a rattlesnake. But just in case we implemented an early plan for what to do in case she gets bit by a snake. I clearly can't carry her out so I'll get to cell service and call for help and then get back to her to keep the snakes away. CALL FOR HELP CALL FOR HELP.
It's a plan.
Hey. I'm not proud. I'm exactly the same way with spiders.
I came home, showered and went dress shopping. 
::sob:: I'm so over dress shopping
~~~~~
Sunday I had a migraine so we skipped the big workout/hike/let's do something wild and awesome together and instead we….
didn't.
We did, however, go to lunch with Adam and Shaughnessy and theboy and laughed our asses off because we could. Damn that was a good time. We sat at lunch for like two hours.
730 South. This place is great and I highly recommend. also Celiac safe. I spend way too much time at this place. I should work there. I need the discount.
Then I went….
DRUMROLL….
Dress shopping again. 
I KNOW>
I think I've made progress though. And also I brought several people over to the dark side of the dress situation so now I'm not so alone.
I've eliminated some that were possibilities, I've found one that might work and I've found a few that are definitely on the radar.
I'm feeling better about things. I'm going to work on that and rehearsal dinner stuff this week. I'm sure everyone is thinking…what's the big deal? but anyone that really knows me must know I can't rest until I get these things checked off the list so I can stop worrying.
~~~~
Today I am going to run and HIIT.
It's also 93* so holy cow… it's hot. IT'S HOT.
And I'm sure I have errands and such to get done but my brain is no longer working.
What are YOU doing today? Something interesting?
~~
Love to my friend who lost her brother this week…
Hope you guys have a good Monday…

Run on…