I worked on the church website until well into the night. the left hand doesn't seem to have any of the passwords. So the right hand is at a loss.
This morning I am very tired.  For reasons that are not important I am feeling a migraine coming on today so I am going to shower, drink lots of water with lemon, exercise (hopefully yoga) and run later (#getmysweaton) and hopefully I can kick out this yuck that has taken over me.


I have to go to the tailor, run to Goodwill because…who doesn't love a second hand store???, and search Craigslist because…who doesn't love an online second hand store???? #iloveabargain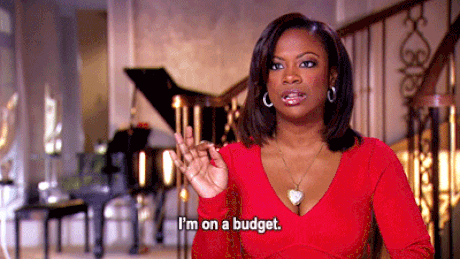 Huh. I have high hopes for this day, don't I?
Especially since it's 11am and all I've done is work on the church website again.

I have multiple other projects I'm working on to include desperately needing a nap. 

I love this little gif so much…that's how I feel! Just like that! Poor sweet thing. let her sleep.
This morning I showed Sean Running off the Reese's.  Cely did some traveling and went to a place called "Fern Canyon" which is my new favorite place and now I MUST go there. Well, first, my name is Fern. HELLO. And it took me most of my life to accept my name. um…it's kind of old fashioned and when you're 10 years old it's NOT cool to have a name like Fern. Trust me.
Side note: I loved when George Clooney said they chose Alexander and Ella for names because they "didn't want 'really dumb names' for their kids. "
Tell it like it is George.
Anyway, I sidetracked. So the photos of Fern Canyon are incredible and I so want to go RIGHT NOW. I showed it to Sean who now has a running list fourteen pages long the world over of places I want to go and things I want to see. He was not exactly amused. He said, "yeah. ME TOO"> but not all happy like that. 
This translated to "when I have more MONEY and I have more TIME".


I just thought it was pretty. Geez…
So I added it to the list. Very quietly.
It's a long list.
~~~~~
The Denver Post re-published a Washington Post article called, "
"These are all fake news," said the honor student; he was wrong"
The article takes a classroom of the best and brightest our young adults in high school have to offer and puts them to the test. Can they tell what's real and what's not? These are students in the highest levels of high school education enrolled in the International Baccalaureate program. These students are more than smart, they're the next level up.
The instructor gives the groups of kids ~politics aside~a pile of different news stories and tells them to figure out what's real and what's "fake news".  The results show us education does not necessarily dictate whether or not we can differentiate what's real and that some people will just simple be obdurate and allow that to determine their opinion.
~~~~~
Yesterday's workout:
I walked 2 miles and I got my 10,000 steps in.
30 push ups
I know.  it wasn't much. I was tired.
~~~~~
I am incredibly late so I have to go…but for sure…this tonight.


Run on…