Sometimes I think we get so   excited about the prospect of being healthy and getting in shape our adrenaline and excitement carry us right on through to Monday morning and suddenly  we are hit with…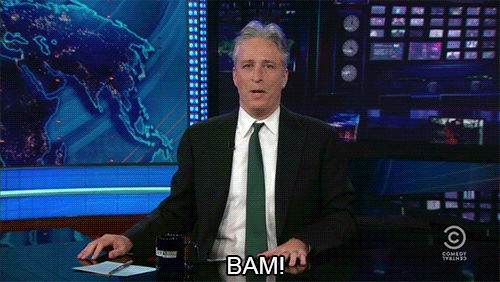 Monday Morning. 
If we spend any amount of time looking at Pinterest pictures or reading motivational pages that's usually all it takes.  One good push in the right direction and we're ready. We're READY. We're getting fit TODAY.
~I think that's a song…
And then it's that day and all the usual issues that face us every day are facing us again.
It's not a quick fix. It's never a quick fix.
The task set before us seems so very long.
It's going to hurt.  Hey. I'm just being honest.
It's going to be hard.  Remember? Honest.
You don't really know what you're doing. There are going to be mistakes. There are going to be setbacks. It's going to take so.very.long. WHY IS THERE NOT  A PILL FOR THIS?
And before you know it it's Monday Morning +10 minutes and you're already discouraged and looking for a donut.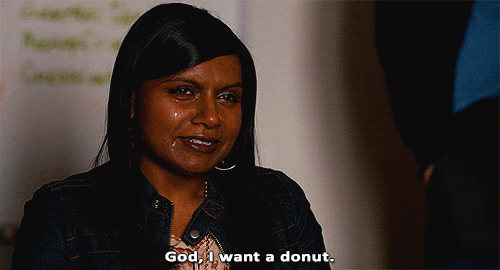 Then you decide to start next Monday and spend this week doing research…looking up some great recipes, checking pinterest and grocery shopping. Possibly join the gym or finding some great workout plans.
Next Monday for sure…
It's our own little circle of life because we all know next Monday we'll do the same thing.
It's the most discouraging experience, isn't it?
I know you have grand plans and you get to. You GET to have grand plans. We get to dream big  and imagine better things.
The key is to have backup plans for those moments when you get in your own head. Or when someone else gets in your head. I typed out my routine of things I do to try and keep myself on track. We all make slip ups though and nothing is perfect. You have to do what works for you. Without a doubt, though, #1 is the most important to be successful.
1. consistency. Keep a tight routine. When you stray from routine that's when you stray in your exercise and your diet.
2. Starting every day with hot lemon water. I LOVE THIS> ❤
Experts believe that lemon water can help reduce the amount of uric acid in joints, which is one of the underlying causes of certain types of joint pain. ~source
water health benefits
3. Most of the time I start my morning with a quick ten minute yoga stretch to get kinks out. I have my own stretches but just something short and sweet. And I mean…my poor little self totally snaps, crackles and pops when I do this. Probably why I feel like it's so important. I googled "ten minute morning yoga" and there were plenty of options. This one looks pretty good though. 
4. In a perfect world you get your workout done early. First thing in the morning gets your metabolism working and totally boosts your motivation! 
5.  Remember to have some protein right after your workout. A glass of milk or a protein shake. Something that helps heal those muscles. 
6.  Here it is…this is when you start sliding backwards. You settle into your day. Lunch rolls around. Snack time. Sitting at your desk. After work you're tired. Dinner is in a hurry.  Insert #baddecisions
7. Plan your meals. Meals and snacks are much easier to follow through with if you have them planned out.  You can't shortchange healthy. And you can't cheat healthy.  The only way to do it is to do it.   I'm smack in the middle of "no plan September" and it's working out beautifully for me. It's totally adding to the insanity of every single day.


8. Shop it out. You can plan all you want to but if you don't get the groceries then you're totally going to stop and do a "quick pick up" or you're going to grab something that's just totally not helpful to the grand plan. This is where mistakes are made.


9.  We're encouraged to get our 10,000 steps in every day. We have to keep our bodies moving.  When we're sedentary it does our bodies damage and we have to work harder. Regularly getting up and moving around is the best way to do this and even adding a walk in at the end of the day if you have already gotten your workout in.
10.  If you haven't gotten your workout in, this is where it gets real. Let's face it, the serious and complete lack of motivation that takes over when we are tired (mentally and physically) is exhausting to try and move past. It's so much easier to just tell yourself, you know…you'll try again tomorrow. You did pretty good. I mean, you still have to feed the kids, get them to bed, straighten up the house and clean the kitchen. By that time you're just done. You have to do it. You have to. This is when you have to ask yourself, what's more important here…taking care of me? Or taking care of everyone else? You've all heard it but it's true, if you don't take care of you then you won't be at your best to take care of anyone else. Step up. Get it done. You'll feel better for it and you'll be refreshed and ready to tackle the next day. What? I don't have all the answers. Sometimes you just have to do it. 
11. The all important number eleven. If you mess up…start again. If you have a brownie…don't say screw it and have twelve brownies. Say…well…I had a brownie. Pretty sure I won't gain ten pounds from one brownie. It's important to be rational. Don't say you'll start again in a week. Don't get discouraged…everybody messes up. Stay encouraging by reminding yourself of all the things you did right so far. And then shake it off.


The important thing is to make a plan and stick as close to it as possible because most people lose their motivation and find their obstacles when they don't have a plan or when they end up straying. Be strong…stay with the plan. It just takes a few days into the plan to feel so much stronger just from your own self motivation you. That's how you do this. You power through a few early days and then your own damn self starts encouraging you. 
~~~~~
I lost internet last night so I was forced to go to bed at a reasonable hour. Well…more reasonable anyway. So I was up even earlier today and went for my run. Yay me!
Yesterday I did not workout. HOW SAD. I was super busy. My every day this week/month is freaking insane and I have no time. My husband hasn't seen me in I can't tell you how long. I live in the car. I'm tired.  But I have faith that I'll get past the insanely busy part and move on to the "busy"part because I don't exactly love this. 
Also, did I mention I live in the car?
3.5 miles done this morning. 
Still have to finish my:
pushups
squats
planks
~~~~~


Run on…