I listed so much the other day I no longer have anything to talk about.
Okay, you guys know THAT'S not true.
I went to bed REALLY early the other night (11pm!) and was out the door early to go hiking with Michelle (oh the joy!) so I didn't have blogging time. We were both feeling like we didn't have time to go hiking  with our crazy ass schedules so hey…we should go hiking! Mostly because when you are super stressed you need to take care of yourself.
We went for a short hike and ended up doing 4.5 miles. It was crazy hot and lots of rocks and climbing. We went to Matthew/Winters which is a normal hiking place for us but we went out further than we have before so we took on more than we were expecting. Both of us foolishly left our water in our cars thinking, "we're okay…we don't need no silly water…"
dehydrated much?

it was a great way to start my morning. I had the best time.
~~~~~
I was straightening my closet and I came across this really gorgeous medal I got from doing a virtual race.


I would like to point out the blurry photo is not a testament to my photography skills but in fact my lack of patience. I was in motion and running back downstairs. Ha. I am always running running running.
I had a total flash. I don't collect t-shirts because in general they just don't fit me right. So I donate those or choose the "no-shirt" option. But I've always taken a medal if it's offered. And truth be told I love the medals because they're pretty and shiny.
I don't need them though and when you're walking through the store checking out all the pretty things you have to be reasonable on what you really need and what you only like because it's pretty. I'm pretty good at drawing the line and not coming home with stuff I don't need so here I'm faced with the medals in my closet.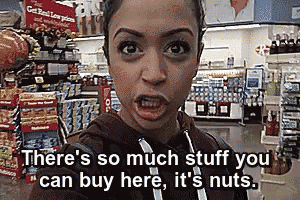 That is not really the biggest problem because I know I could donate them to medals4mettle but really I think the bigger question is should I take them to begin with? I have nowhere to display them, and displaying them is not really my style so I stick them in a box and keep them there until I randomly come across them only to question…what should I do with these?
Does anyone else ever ask themselves that question? What do you do with your medals? I think I may be done taking them. I don't know…I need to ponder this. I am not a fan of clutter as I'm sure you all know. This is just one more thing I don't need.
~~~~~
Last night at 2am I finished #thebigproject. I KNOW> can you believe it?? Me either.
So here is a peek.

A hint…per se.
a glimpse into what I've been doing so many many nights.
Geez..I wish it were more illicit.
Try again? okay…how's this…

fine. But this is your last photo.   They look much better in person. OH, it's 2am and I multi task so yes, I'm folding laundry downstairs! ha. So now you know me for real.

These are rehearsal dinner centerpieces. The little one is for the little table. The worst part? Finding the flowers. Shoot me now. Michaels and Hobby Lobby carry like..3 flowers of each kind so yeah, I found the perfect flower, I need 7 please. Now go to every Michaels you can find.
It was not a good time. And yes, I have returns. I'm tackling that today. I have multiple receipts, multiple bags. They will not like me.
~~~~~
Moving on to the next project though…gotta keep things going!
Today I'm doing the flower returns, walkin' the dog this morning, and I haven't decided what to do for a workout yet. I'm feeling like moving a lot. It's a gorgeous morning here.

Run on…