The events in Las Vegas last night are remarkable and horrific. My heart goes out to everyone involved-the families who lost people they loved, the people who were there as witnesses, as victims to the trauma, forever touched by this event, the first responders who worked to stop the killings and to save the lives. What a disaster of mass proportions. I'll leave you with this article by Vox:
Gun violence in America, explained in in 17 maps and charts
~~~~~
The following just looks like a boring little link but MAKE YOUR LIFE BETTER…click on it. It's so worth it.
Man Wakes up to Find Entire Family Playing on His Porch
You can see more photos on his Newton's Fine Art America account here.
~~~~~
Sean and I were out very late last night to help a friend. He's got a test this morning so he's running on like…four hours of sleep. If he doesn't do well I imagine it'll be due to lack of sleep. Poor guy. It was worth it to be with the people we needed to be with.
Mental health in America is misunderstood as being something that  can simply be brushed off as  a dark mood or maybe someone is a little sad today. Realistically is goes far deeper and there is no stigma today in self care. Self care means everything from eating right, working out on a regular basis, seeing a doctor or a counselor if needed and even, if necessary, taking medication- be it short or long term.
The hardest part of that is actually doing it. Nobody is ever going to presume that this is  easy. There are resources available for you out there- emergent or not. The following are helpful links but I'm going to start with always talk to someone. Tell a friend or family member. Ask for help.
Mentalhealth.gov
1-800- 273-8255 suicide prevention hotline
If you are struggling today please call @800273TALK or text "TALK" to 741741 @CrisisTextLine. They're here for you
~~~~
Remember when we were kids and we couldn't wait until we were grown ups and we'd get to do whatever we wanted to without asking anyone and it was all going to be great because we'd be grownups.
I'm a grown up and I have figured out I have to do things I don't want to.  I want to say things I can't say. We don't always get what we want.
What finally happens is this.
I learn.
I KNOW>
I'm just curious at what age do I finally REALLY learn?
Ugh. I think I'm there.
In case anyone thinks their parents have it all figured out…everyone is always still learning.
~~~~~
I ended up very VERY late on Saturday night with my run so I did five miles on the treadmill which ended up crossing over into Sunday morning at 12:30am. I don't need sleep. I need to make sure I get my workout in.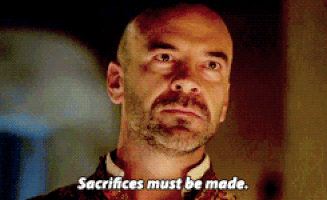 When I got up on Sunday we were going at top speed all day.
Church lasted far longer than we could afford since Sean had to study for his test.
We drove to Evergreen to check out some things for wedding weekend and I was hoping to go hiking but the trail was BEYOND popular so we came home for more studying because that sounds like a good time, doesn't it?  Then our middle of the night run out of town and well…it was…a really really long day.
Update: Sean passed. 
Good thing. He pays the bills and takes care of me. I expect diamonds and pearls. 
Any day now. Diamonds and pearls will totally show up. 
Sunday I just ran out of time. I got my puppy walked. Two miles and lots of steps.
#myworkoutwas
Saturday 5 miles running
Sunday two miles walking 11,000 steps
Run on…