…but forgive me if I politicize the hell out of the shooting in Las Vegas anyway. Because our ridiculous gun laws (or lack thereof?) allow just anyone and their mentally ill neighbor to own 42 weapons (to include semi automatic) and take them up to the 32nd floor of some hotel and shoot the hell out of a concert killing 59 people and wounding 525 (read that again. 59 dead…Five HUNDRED twenty five wounded is the last tally I read)
Just one guy…
You get my wayward point.
I want to point out that I grew up in Montana (the state) and I lived on elk and deer meat. My son just a few weeks ago went hunting and was overjoyed to fill his freezer with elk meat as he's in school and their budget is squeaky tight. He was respectful and honored the entire experience of hunting.
He was hunting for food, not people.
In case you missed my point, Jimmy Kimmel says it way better than I do.
~~~~
Let's not forget Puerto Rico.
~~~~~
Sean had the following experience with @verizon. This is long but kinda entertaining when you consider A: what people will put up with and B: what companies will make us do.
@verizon Android had an update. I don't know what it was called. Remember I went to the dark side and I own an iphone now.
Alex's phone updated fine. MT's phone updated fine. Sean's phone stopped working properly. The battery died ridiculously fast. Unbelievably fast. He had problem after problem.
He did a factory reset at least twice.
Pretty sure he prayed over it.
Nothing.
In all fairness, God was busy with Puerto Rico.
He called them after giving it a few days of "work the bugs out" and they did this whole…"let's open a ticket and work with you" crap for like a week and a half AT LEAST.  Then they would CALL him like every few days with a "how's it doing?" stupid phone call. They told him it was one of his apps.
Bet you can't tell how I feel about the whole thing.
At one point, I kid you not, they had him take a walk in the park for an hour after a reset to see how the battery was lasting after he took all the apps off.  He had nothing on his phone. 
I'm like…seriously. You are the NICEST GUY IN THE WORLD>
Anyone else would have just demanded a new phone at this point.
He went around them to Google (it's a Google phone…he does love it btw) and they hooked him up so he'd get a new phone. just AFTER he gets that phone situation started he gets notified (the left hand isn't talking to the right thank the Lord) that @verizon wants him to work with one of the app people because it must be an app thing. Because it can't be the phone. We'll do anything but replace the phone. 
To do a very quick recap:
phone worked great.
update.
phone stopped working.
Must not be the updates fault. Let's draw this out for weeks.
Well they finally sent him a new phone and…I know…the suspense is killing you…surprise surprise…
It didn't work.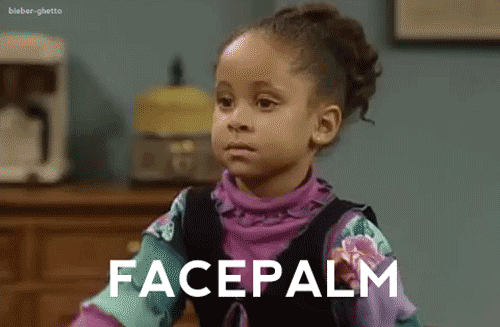 So he called them back. Because he lives to be on the phone with @verizon. MORE hours on the phone. And it was "fixed".  Because this apparently is Verizon's motto: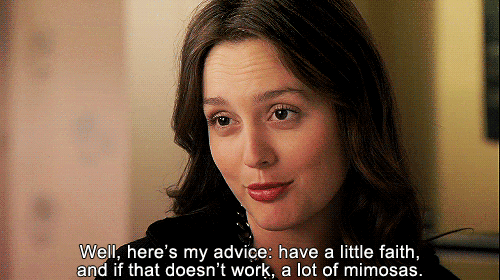 Sean didn't have a any mimosas. He just had another broken phone.
bastards.
So he called them BACK. He didn't really have the energy to but I encouraged it. Turns out…his new second phone was used.

I know. I was, too. I was just wow. So shocked.  Okay, I wasn't. That was sarcasm.  He talked to them for a LONG time and then I came into the room and was insistent he stop taking this (who else would be THIS PATIENT??) and he said, "um…he can hear you".
Um…I KNOW. I'm not being rude. I'm just being OBVIOUS>
But by then he said, yeah, they're sending me a new phone. (keeping track? new phone #2)
Check this out. Ready? READY?????
The guy told him…, "we have no way of knowing if it's new or not so if it gives you problems just keep sending it back"


I had three thoughts.
Fix this.
Fix it immediately.
and issue an apology for the terrible customer service resulting in what has to be at least six hours on the phone trying to "fix" it rather than just replace it. That cannot be reasonable.
Sean is really really nice. And really patient. And I think there is a way to be really nice while also saying ~I work with my phone, I'm in constant contact with my work. I need it fixed properly today. Right now. ~while also not being any kind of a jerk.
~~~~~
I stayed home yesterday and hung out. Cleaning, organizing, working on the website for church and just generally getting things done. Nothing frantic but knowing I had to stay current since the rest of the week will be busy. I knew I wouldn't be able to do some of my cleaning later so I did it then.
Today I'm making Oreo bon bons and a lot of my cleaning involved my kitchen. That place has to be spotless. Also, it's dominoes for me. I clean one counter and pretty soon I'm under the stove and the fridge. Freakin' happens all the time. But at least I recognize that.
~~~~~
I have a meeting this morning, errands to run and then those bon bons.
Sadly because all I did was clean, do laundry and work on the computer for hours and hours and hours all day…
I had no workout. I was planning it for in the evening and it started seriously pouring rain with some crazy ass thunder and weather announcing itself so at 40* I said…you know? I'm good. Rest day it is!
I KNOW>
I was sad, too.
Today it will be done.
Run on…