Quick and dirty update on me  and then we're moving on.
This has been the best round of Botox yet. They said it would continue to improve as time went on and they weren't kidding. I had one seriously bad migraine and that was it. Otherwise I've mostly managed with Excedrin and barely needed it. My skin is a little tender today. That tells me I'm thinking about getting a migraine but I'm managing it so there you go.
I have not been eating well all weekend and it shows in the fact that I've been sick.  I lost my dinner on Friday and every day since. Today I am determined to make it through the day. Eating clean is really important to maintaining my carefully balanced stomach.  My morning today was hot water and lemon (thank you Lord for good things like this!) I'm usually incredibly careful but it was wedding weekend and we were traveling and chaos ensued. And let's face it, we can have a routine all we want but sometimes we go off the rails. It happens.
When you talk to someone about something that is on your mind and they come completely unglued about your obsessive behavior and proceed to tell you how nuts you are. Because hey…I didn't already know that based on the constant movie reel in my head.
She's probably wishing she had right about now. ::eyeroll::
I have finally finished putting away the weekend wedding stuff.  Okay, mostly. How nuts is that? There was so.much.stuff. Rehearsal dinner stuff. Food and pans and snacks. Clothes for the weekend and clothes for the wedding. Jewelry and shoes, make up and flowers. So many flowers. I've never been happier for the trash guy to get here. If I see another formal gown I might scream. I might just take them to the consignment store.  I need my house back. So much stuff.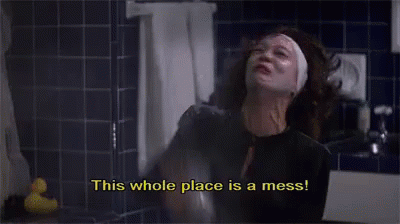 In a classic case of ~can you believe today's news~ I don't know if I should be more horrified by the wildfires in California or the years of disgusting abuse by Harvey Weinstein. And Donna Karan…hello??  What the hell? She had to apologize of course. There was no coming back from that.
Here's a link to helping out for the fires. The losses are so devastating.
Eminem at the HipHop awards. He does not mess around.
Anyone heard anything on Puerto Rico????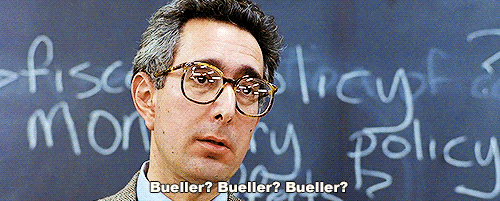 I didn't do anything yesterday for exercise. Nothing. Nada. Zilch.  Zero. And I felt it. So today I'm going to run because I think I need some quiet time to zen out.
Winter is so close (we've already had snow!) so I am going to try and enjoy some fall leaf running while I can.
Run on…