After all my high hopes to go running I got hit with a huge crash yesterday and all I wanted to do was sleep. I let it happen. I was super tired. I did get the house clean and the laundry done and several hours of work with the church which was a big step so I figure I made progress, right? Hm. I tell myself that anyway.
~~~~~
A few reminders…
I am not a doctor. Please call a doctor for any medical needs and issues. This is based on my own medical history.
1 in 133 people has it or 1% of the population.
If you have Hypothyroidism you are five to eight times more likely to have Celiac disease.
It takes the average person 6 to 10 years to get a correct diagnosis.
My friend has been sick for years. Like miserable sick. Joints aching, feeling terrible everything hurts she can barely function some days sick. She  finally (finally!) got a diagnosis of Fibromyalgia but only because the 19 or so doctors (I'm not kidding) didn't really know where to go with searching. She still hurts, by the way, but hey…she has a diagnosis, right? Her son and my son were in soccer when they were very very small and now my son is off in the Marines and hers is going to school and I chat with her occasionally to say hey.
I do my best to not automatically make everyone I talk to have Celiac disease but listening to her I couldn't help but wonder. It's far more common than anyone thinks. And I don't assume anyone has it. But if you have even a few symptoms I think it's worth the blood test because it's a very inexpensive test and one can be Celiac and have no symptoms. It's worth just to be sure. Everything she was saying was so familiar in one way or another and she just had so many issues.  I finally asked if she was Hypothyroid and she said yes…since just after her son was born. This is very common. Pregnancy often brings on thyroid issues. Well, that clinched it. With the thyroid and Celiac being so closely linked it was only logical she have the test to eliminate the option. I was frankly shocked no one had done it already. I had to be intrusive and push it on her.
I sent her the link to Glutendude's symptom chart and asked her to count up how many of them she had.
She came back a few minutes later and said, "47".
Yeah…I think you need a Celiac test. As luck would have it, she had a doctor appointment coming up so she sent her doctor a message and asked for a test.
Tonight she sent me the results.
She's positive.
I seriously almost cried for her.
Celiac is very commonly misdiagnosed as Fibromyalgia because doctors do not know what it is. 
How many doctors she saw. How many times she was blown off, ignored, misdiagnosed and sent somewhere else because they had no clue. I can't believe she finally has an answer. I'm ridiculously happy for her to know she can maybe feel better.
This isn't to say her life is now going to be 100% perfect but this woman has been in misery. Her pain has been unbelievable. Hopefully she'll finally get some relief.
This is 2017. As I said above, I couldn't believe no one had already run the test on her.
Gluten free jokes are rampant on late night, in books, in songs and on television everywhere. I can get "gluten free" in restaurants (purportedly) and I can go to gluten free bakeries and restaurants that are exclusively gluten free and Celiac safe. Gluten free is NOT a secret thing. But 19 doctors and not one of them thought to run this test?  With her being Hypothyroid even?  It's really a sad commentary on what we're dealing with in the Celiac community. We always think it's getting better and then something happens like this.
My own doctor even (who is no longer my doctor because he left but randomly I did like him) did not believe I had Celiac disease despite a positive blood test and a positive endoscopy. What.the.hell. He thought it was "trendy".
I'm…sorry?
yeah. That's what I said.
Don't make it so hard. The answer is there. Just because the rest of the world is being stupid doesn't mean we have to be.  Fortunately my other doctors (yes, plural) respected the science and were grateful for an answer or I'd still be lost.
Fun fact: It was my suggestion to test me for Celiac.
We have to be our own advocates, especially in this age of skepticism and the internet when the doctors think we're all just house wives sitting on our asses sitting at home googling Malaria.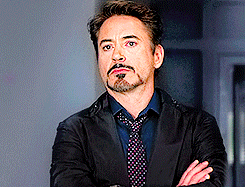 Somehow an eyeroll seems so inadequate. It can be infuriating to be treated this way. I just remember that I'm right. I prepare by being very confident, going in with documentation and intelligent questions and making sure I am as informed as I can be.
I could care about whether or not my doctor believed me but I didn't because I knew and that was all that mattered.
~~~~~
The following is a video by John Green talking about his issues with Obsessive Compulsive Disorder and his new book, Turtles All the Way Down. I could really relate to his obsessive thought process. I struggle with the same thing and I have a difficult time controlling it for sure. Mine doesn't work the exact same way his does, though as he is quick to say everyone's does work different.  I don't imagine poisoned food or anything. I just get a terrible thought in my head or a thought I can't get out of my head (it's never a good thought) and it's there replaying like a bad movie over and over and over. Spiders? check. Those suckers are there. They'll multiply. I'll have one spider on the counter and pretty soon it's the biggest spider or six spiders until the movie in my head makes them 100,000 spiders spreading everywhere. The movie I can't stop.
If I do something embarrassing I'll replay it over and over and over and over and I can't stop the replay no matter how much I want to. I'll be having a normal conversation with you but in the back of my head…replay.
I do have tricks to get past it but they aren't gone, they're filed. If the filing cabinet gets opened they'll be pulled out at a later date. It's super fun. So I'll be reading this book because I think the subject is incredibly interesting and also because I love John Green.
If you need mental health services in the U.S., you can find help through SAMHSA     : https://findtreatment.samhsa.gov/ or call the National Suicide Prevention Lifeline: https://suicidepreventionlifeline.org/
~~~~~
When someone unfriends you on FB but six months later they come out of hiding on Instagram (one post kind of people) to like one of your son's wedding pictures.  I see you. And I don't know what to do with you.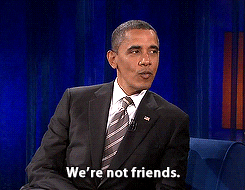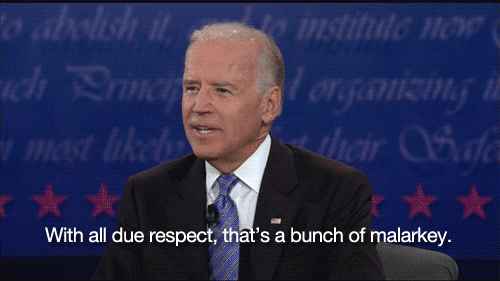 I couldn't have one without the other..so great.  Also, she unfriended me because I don't like Trump.
It's possible it's really late and I need more sleep because I'm out of control with the gifs. Moving on now.