The beginning of the week at work is crunch time. So I stayed late to try and get stuff done but my head is at maximum pain level right now (Botox on Wednesday) so I left and went to get groceries.
The refrigerator is glowing with it's emptiness.
So I stopped at the commissary, the military grocery store we have access to due to Sean's 20 year service in the Air Force.
I love our military benefits and am immensely grateful for them. Sean was 10 years active duty and 10 years reserve duty so we only have partial benefits but they are still a lot of benefits and we use them.  The commissary, though, is not my favorite.  I always end up leaving with a long list I couldn't get because they're out. It's beyond frustrating because who has time to run to different stores? This is the time that people are ordering and having groceries delivered and I'm running to multiple stores. It's quite ridiculous. They carry 10 different kinds of beans but they're out of 8 kinds. they carry 4 different kinds of frozen potatoes we can eat but they're out of 3 versions.  By the time I leave all the options I've come up with for dinner are out and my head is done. I buy Sean a pizza and decide to go to the other store tomorrow.
Every time I feel guilty for not utilizing enough of my military benefits that are so good for us I'm going to remember this because what it saves me in money it loses me in time.


~~~~~
My request for video help yesterday came through in droves and now I have people lining up to help me!
Yeah…that didn't happen.
It was a longshot. So hopefully today or tomorrow I can start the studying and figure out if I have any idea what I'm doing. My favorite child (MT, remember? He reminds me every time he talks to me that he's my favorite) has mentioned he might know someone and if he really does he might actually be my favorite.
It's a revolving door.
I told theboy that his mom was my favorite and he burst into tears. He's used to being the favorite. Gonna be a sad day when anyone else has a baby. I've definitely set myself up there, haven't I?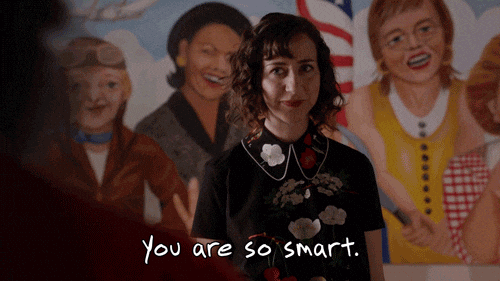 ~~~~~
I'm thinking I'm going to do the Revel Half marathon in Evergreen Colorado. It's June 2nd. Andrea was looking for a race then and I steered her to this one and it's one we've been looking at for a long time. Shaughnessy ran it a few years ago and loved it. I missed running races so much that I'd like to say I'm aiming for that. I always struggle with goal races out loud because I get injured, I have a family emergency, I have to have surgery, really there's a number of things that happen but I figure what the hell. I can at least think about it and in my head keep it there. It's popular so I'm going to keep a close eye on it. Kat and Kristen want to do a race, too so we are looking at one we can destination to so I may do that. Too many options. We were looking at one in California but I don't know if we still are…I'll be honest…that one looks amazing but it requires camping. hahahhaha. I'm going to have to think about that one. CAMPING.
Before a race. Hmm
Thoughts? Has anyone else done this before?
It might not be so bad. I'd have to travel with my camping gear.  That sounds like a good time.
~~~~~
The commissary has very limited specialty ice cream. I noticed they had my soy ice cream but only chocolate flavors. So I grabbed this:
This is a big fat nope. 
Just…no.
Anyone ever had ice milk?
That's what it tasted like. Flavored ice milk. I took two bites and it was …hard to take the second bite. So bad. And if anyone is asking, I didn't buy it for the big fat "35 calories" on the front. They just don't offer a whole lot there that's gluten free, especially in a small container. So I tried it. And salted caramel is a decent flavor. But…again…
nope. I do not recommend this.
But I really REALLY wanted ice cream tonight. When my head is this bad I really want comfort food. Easy comfort food so I tried.
I ended up having scrambled eggs and sausage.
Breakfast food is pretty good!
Not as easy as opening a container but still pretty good.
Not as pretty as those fancy blogs that post their food all the time and they look like …well whatever. They look delicious and fabulous.
But damn I love scrambled eggs.
~~~~~
#myworkoutwas
Dude. I went to bed. My head was bad.
I may just stick with yoga again today just to relax and breathe in preparation for Wednesday. It's really hard to get Botox with a migraine already.