How much do we LOVE this??
Shalane Flanagan Wins the New York City Marathon
Yeah…best moment. Between her and Meb I just want to go run right this moment.  And they're such good people they deserve every great thing life brings them.
~~~~~
On Facebook I'm connected to a writer friend of mine.  He posed a question on his page…"what's something you've done that you're sure you're the only one on my friends list that's done it?"
Well…let me just say that reading the responses I've decided I've totally wasted my life.  You would not BELIEVE what people have done.
"Been on the cover of time magazine, dec.1969 issue for the takeover of Alcatraz nov 20, 1969. ~As a member og the group of native americans who took the island over around 3am nov. 20th, 1969." ~ Geneva Seaboy
 I mean…come ON. That's a beautiful part of history right there, People.
One lady babysat Jeffrey Dahmer when Dahmer was about 8 or 9 and the guy was 16. Apparently, he was nuts then, too. I won't go into details.
Someone chatted with Jackie O while driving her on a short ride to a friend's house. Said she was lovely and personable. (Swoon with jealousy)
There was a man that bartended at a university function and served a glass of water to the Dalai Lama.

There were crash landings, island strandings and movie star visits.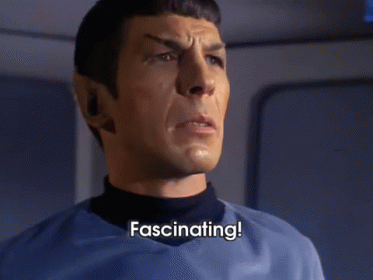 And of course, one guy who was probably having the same thought I was. He said, "Shot a man in Reno, just to watch him die."
yes…yes you are. sigh…I love Johnny Cash.
I do have a few stories (okay, maybe only one or two and they are not that exciting)…but mine I take to my grave. They are definitely not blog worthy. This takes the excitement away, I know. But rest assured…I didn't shoot a man in Reno and I didn't babysit any serial kill…oh wait. I did babysit for someone who murdered someone. huh. I forgot that.
Eh that was a long time ago.
And I have been to see the Dalai Lama but I didn't serve him water, I just heard him speak and it was as amazing as you would imagine. But it was amazing for a few thousand people so…doesn't qualify probably.  I'll keep thinking.  Pretty sure my kids could answer this question in a HOT SECOND.
Someone mentioned the post has over 350 comments so far. It is ridiculously interesting but really it's the concept. Who knew people had these secrets in their past?
~~~~~
Michelle and I climbed Mt Falcon Castle Trail on Saturday. And it hurt. Not during the climbing but afterwards…yikes. Seriously everything hurt.
The last time we went hiking we went much further and I didn't hurt at all but today was a milder hike and man, my whole body aches. Probably something I ate affecting me. My guess? Kettle Jalapeno chips. I know you guys think I'm nuts but I don't feel good after I eat them. I bought them Friday, first time in months. I think I'm over them. Weird right? Don't get too upset, I'm still all in for jalapenos. Just these chips are a no go.
According to All Trails, the Mt Falcon Castle Trail is 7.9 miles. I'm not sure how they came to that conclusion. We climbed from the East parking lot up to the castle. At the castle we still had plenty of energy and we felt like we wanted more so we headed towards the West parking lot about a quarter of a mile thinking we'd get a great view  and we were not wrong. We did get a great view…. but we also got like 20mph winds. It was insane. Still pretty though.
We flipped around after that and headed back. The entire time we were hiking we were rewarded with deer sightings. They were everywhere just hangin' out and having breakfast. Very relaxed. We went ridiculously early so there was virtually no one on the trail but us. Nice and quiet.
It was a beautiful way to spend the morning. Michelle and I don't get much time together so when she messages with a "wanna hike?" I always say ~hell yes~ because it's one of the joyous things in the world and she agrees. Just to be outside.
It was really bright outside and we were wearing really really bright clothes. The deer were not afraid at any point because we were easily spotted ten miles away.
In the end we hiked 6.5 miles according to all of the technology we were wearing so I again am not sure how they came up with 7.9 but whatever. 6.5 miles was plenty. I hurt like I had run 18 miles in the middle of a snowstorm. That was Saturday and on Sunday I still felt it.
~~~~~
Monday:
#myworkoutis
3 easy miles|
40 push ups
40 squats
2 minute plank
Let's hope I find the perfect temperature window to get that workout done in.
~~~~~
Run on…