I owed everyone three posts this week, I had it in my head and by God I'm getting it done.
I should change the name of this blog to something having to do with the church because I talk about the church a lot now but oh man that is some good material. We were figuring out our stewardship campaign the other day and our priest (who is hilarious and really nice but only an interim priest while we are in the hiring process) asked if we could just send out a little card with "pay up" on it.
I think…no? But damn that would be good. I think a humorous stewardship campaign would totally make me pay more.
Better living through humor.
I went to post my blog last night on Facebook and for those of you that don't know this, Facebook automatically gives you certain stats on your page without you asking for them. I don't really notice them most of the time but occasionally something will pop out.
Last night I posted and my previous day's blog~which normally would say something like "16 people reached" or "8 people reached" or something along those lines had decidedly different numbers.
My Sweet List numbers said, "492 people reached"
um…what?
So I popped back onto the list to see if I somehow linked it to porn by accident.
Nope. No porn. No explanation either. No idea. Nothing new happening over here.
So. weird.

::waves to my little group of readers I have::
To the 492 of you that popped in…it was very nice to see you. 😎
~~~~~
I lost my pants.  (I know you guys are thinking…THIS is why the 492 people came by. But no. This happened after. And there was no nudity. and the 492 people would have run screaming from the blog I promise).
It is easy to lose my pants because  everything I own is black, pretty sure we've talked about this before. So I try and find my leggings (because dress down Friday is stepped up when you aren't even supposed to work on Friday) so I search the drawers, I search the laundry, I look upstairs and downstairs…
…hell I even looked in that drawer that holds those underthings-you-wear-to-weddings and a swimsuit.

I hate that drawer.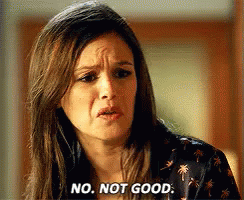 No leggings.
But as I searched I came across a different pair I apparently stashed last year in a drawer I like to call "the place where all bad clothes go until they decide to behave themselves and fit again".
Since I'm an organizer … it's a small drawer.  Only a few expensive beloved pieces are in there. They don't last. I tend to donate rather than save.
Some Nike magic leggings made their way into that drawer and lo and behold they fit. I am now wearing them.
After trying them on my suspicion is that they were too high waisted (a pox on the inventor of the high waisted anything) and so that's a little unfriendly but I have pants and the universe and everyone that has to see me today is pretty grateful.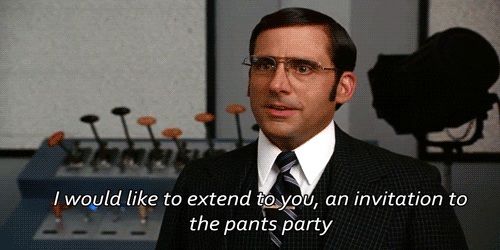 No, I never found my other pants. It's been that week.
But I got a run in this morning before work (super short, like two miles) and did about 30 pushups. Ha…quickies! …and that's on about five hours of sleep (miracle of miracles) and tonight I get to pick up theboy for a weekend of JOY and FUN and gallavanting around the church!
yeah, I'm bringing him to the church.
Shut up. don't judge me. I have stuff to get done. He'll love it. Run around like a maniac. Play Minecraft. Eat snacks. Charm everyone and own the place.
That's my plan anyway. It could go hopelessly awry. Kids.
There will be no running tomorrow (theboy) but hopefully Sunday because MY KID WILL BE HOME.
did I mention my kid will be home? MT says he's my favorite but you and I both know…it depends on what time it is. Shaughnessy was definitely the favorite yesterday. I'll tell you that story tomorrow.
God help me I'll never get a hot shower again.
Gotta run. I have letters to print!
Run on…