Not only have I not posted in days and days, I didn't even remember I had a blog.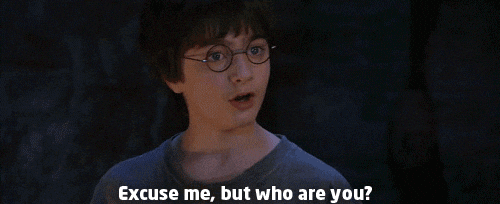 I'm not sure where my brain is these days.
When my house becomes chaos my brain really just shuts down and it takes all my concentration to focus on doing the things I absolutely have to focus on,  like the job they pay me for. So I prioritize subconsciously.
The result is that deadlines are met but everything else is utter chaos. I was talking to Shaughnessy the other day about Christmas and shopping and she said, unconcerned, "it'll come together". And I was so envious of that laid back ability to just know that it would all come together. It helps that she has Adam to help her and I think he legitimately puts in his share with things like housework and shopping and cooking- general home and family care.
Backwards or not, I take the bulk of that at my house. We've been discussing that over the last few weeks because Sean and MT both live with me and there hasn't been any space to walk in the house due to everything I'm working on.  I exaggerate slightly but not much.
There were decorations everywhere, the tree was technically up… but not decorated in the slightest. For two weeks. Just…up. The pine garland took up the bulk of the square footage that I like to call the family room and there were rubbermaids stacked on my treadmill.
Yeah. That's how you know it's bad.
Upstairs I had piles of gifts to be mailed separated out into -this person- and -that person- and so on.  Mix that in with package after package arriving in the mail, some Christmas related and some not. I ordered a calendar for work (it's still in my car, super helpful, right?) and it's HUGE. Really tall because it's three months worth and it's vertical. The box it came in, though, is twice it's size. Plus lots of wrapping you know, in case my calendar breaks.  That whole thing is an unholy mess. Boxes, stuffing, gifts piled everywhere. It's ridiculous.
I'm doing a Giving Tree project at church and I've had to wrap some people's gifts for them, which I cheerfully do. But wrapping paper, bows, tape, scissors, gift boxes. All over my desk, the table, the counter.
Christmas cards, don't forget the Christmas cards. Had a lovely pile of those going for awhile. Finally gave up about halfway through the list. The remains of that are still stacked up along with stickers and lists and so on.
Oh, you thought surely I had to be done by now, right? Don't forget returns because of this Giving Tree issue or that thing that didn't work out. SO many gifts in my return pile.
I have a pretty small house, People. You can imagine the chaos. And in the midst of it I fell to tears twice (maybe three times but who's counting) and this usually happens about midnight or one in the morning when I'm just so exhausted I can't keep going but there is so much to do. It's at this point my husband will say, "how can I help?" And I'll tell him…please help me finish the x or y. I have to complete something because my brain isn't working like this.
We go to bed, we get up, he goes to work and it all starts again because he forgot. And all I can think of is how can you forget??  But he does because he thinks different than I do and his brain doesn't shut down when things are all over the house. I own that and I wouldn't want to put that on him.  So I work to decide what is important and what can realistically be let go.
Like the Christmas cards, I am choosing what I'm willing to do.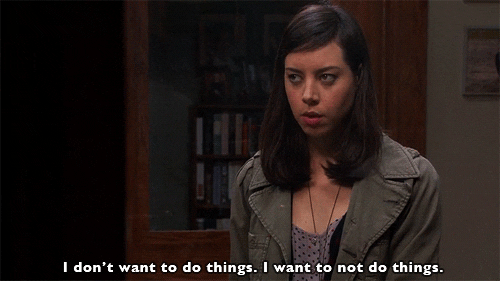 The tree is done but it's not the best most beautiful tree you've ever seen in the world. It's pretty enough and sometime this week I'll fix the teddy bear topper because he fell off somewhere behind the tree and I would bet money his little elastic holder-onner-thing is broken.
The decorations are definitely not my best effort. Most have been put back in the bins and the bins put away until January. At this late date I just can't justify the time. There is evergreen and lights and that's all we need.
The Christmas card list was split with people who must have one and people I've sent one to in the past. The must haves got a card.
Out of the eight packages I have to mail, I put four together last night and asked Sean to mail them. He said he'd do it this morning. I'm finding alternate ideas for two of them and two packages will be late.
It's more important to spend time with my husband, I haven't seen him in so long, and of course,  MT. He is leaving tomorrow and won't be here for Christmas. Perfect decorations are not important.
I went to bed at 2am again. But this time I had those pkgs done, things were cleaned up and I had found order to my house. I cannot tell you how much better I feel.
I went to work an hour and a half early today so I could meet someone and spent a long 9 hour day getting all the Christmas work done…or most of it. Four bulletins…one day. It's a record for me. So much printing.
All of this prep was so I could take tomorrow off to go hiking with Michelle and she can't go. But I'm going anyway because it's a day off. It's getting cold here (20* on Saturday, rumor has it) so I'm hiking while I can.
Yes, I have shopping to do.
Yes, I have wrapping to do.
Yes, I have work to do in my office.
But I am taking the day off.  I've been so busy I haven't run in a week. I miss it, I crave it and I'm taking every advantage I have to run now that I'm ahead.
I'd like to be that person that puts myself first so I can take care of everyone else better but my OCD doesn't know how to do that.
~~~~~
Let's have an honest conversation about Botox.
I know, you're all thinking -we are talked to DEATH about Botox.
But no. There's more.
When you get Botox in your forehead it controls the muscles in your eyelids. It can give you droopy eyes. This is temporary with the Botox shots, it'll wear off as your shots wear off but if you keep getting them it can continue and get worse.
It's not fun.
I've developed this little treat.
My eyes are very heavy and it feels like I have to hold them open. If you look at photos of me, my eyes are tiny little slits. It's really attractive-bringing sexy back-.
There are two options for treating this. One is eye drops that strengthen your eye muscles encouraging your eyes to be stronger and more open. The other is no Botox shots.
Pretty encouraging news, right?
So my doctor called me back and said we would totally rethink my treatment and he would have to stop giving me the shots near my eyebrows. He sounded bummed. Well the shots in my eyebrows keep me from flirting at strangers so who knows what we'll do now but at least he has an idea of what we're doing. He also reassured me it would wear off.
Three months can't pass fast enough. My eyes are tired. And I look weird.
Still worth it? Sure. Yep. Few migraines, lower pain level? Of course.
~~~~~
un on…