So how is your Christmas going?
My Christmas tree lights went out. But only half of the tree so that should be fun to fix.
And a significant portion of my gifts are not showing up. My favorite is one I ordered for my husband which I'm certain will show up in a box labeled exactly what it is. But I ordered it quite a while ago and it's been in Denver for most of this week. They sent me an email early this week saying, "it'll be delivered by 8 o'clock tonight!"
That was like…Tuesday. Now it's Saturday and they're like…"delayed". Delayed. Why? I don't get it.
i've Ordered multiple things from Amazon that are just…not showing up. They were due here the 23rd or sooner and Amazon is sending me happy news that they'll be here the the 26th! With a smiley face. Because somehow that's happy news.
I am not getting upset because life has too much other stuff happening. Presents are presents and this is the holidays. This will just stretch the holidays out.
My husband has given up trying to fix my iPad problems. Poor guy. I've worn him down. Most IT people are challenged by new and interesting computer issues but not my husband. He's so confused by whatever the hell I throw at him he no longer cares. He's all..yeah. I don't know. Sorry.
Stupid iPad.
My sister Catherine (#sistercatherine) has been having thyroid problems (because why not) and in an effort to fix them herself (health insurance is not her friend) she started taking Kelp. The result is that her hair is ridiculously curly. It's pretty curly. What the hell? Though no one in her own house noticed (she's invisible to her family. Aren't we all?) the rest of the world is like…"whoa! Great hair!" Thank you Kelp. However, she needs to have an accurate blood test so I made her go off of the kelp and the result is…less curly hair thus confirming our suspicion that it is in fact…the kelp. How CRAZY is that??
I pay a fortune to have hair that is…acceptable. And she takes kelp and gets great hair. #sojealous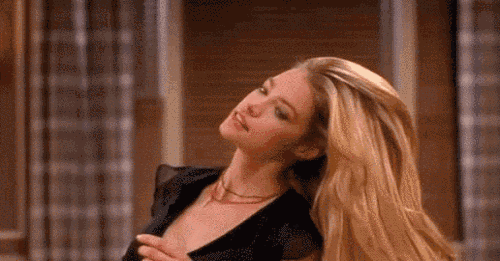 I went to the post office to mail a few cards to my waste disposal guys with their Christmas tips. Yes, I tip them because they work ridiculously hard and my life would be very difficult without them doing the great job they do. One of the envelopes came open and I went back to the window to ask the super nice guy for a piece of tape and he looked and me and said, "lick it!"
Um. I can't.
He said again, "just lick it!"
Again…I can't. I'm Celiac. There's gluten in envelopes. I can't.
It's at this point he just handed me a glue stick and went back to his customers….kind of like…yeah. I don't have time for THAT. I'm over you now.
Dude. #Celiacproblems  You think it's hard for you? I had to ask you for tape to seal an envelope because there's gluten in the damn thing. #mylife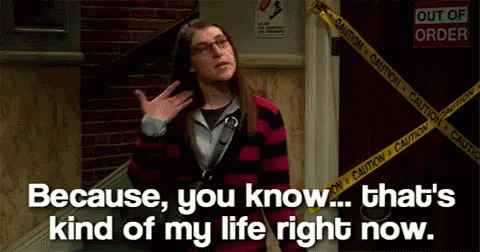 I've been doing yoga to get me through the week but today I went for a run after I finished yoga because I just needed to. And yes, I have 184 things to do but I just needed to get out on the streets. To be fair I waited until the temperature was over *30. Still, I was pretty excited to get out there.
My office is closed this week but I'm still working. I wonder if they'll pay me? I'm so ready for Advent to be over. I did tell that to my priest and wondered if God would strike me down. He said when I least expect it so I think I need to look over my shoulder for awhile.  Once the madness passes I will have a  chance to actually get the rhythm of the office and then my blogging, work and my business can actually possibly be done. And most important, running. Right now I haven't had time to sleep. It's been crazy and I've missed blogging and running so very much.
#myworkoutwas
3 miles of a very slow run but I loved loved loved it.
30 minutes of yoga and my legs loved that, too
2 minute plank
20 push ups (my body forgot how to do push ups)