Michelle and I are toying with a race.
I know. She said she was over running but she changed her mind and women have that prerogative, remember? So we're thinkin' about it.
Maybe a half. Maybe a full. Maybe we'll run around the block and maybe we'll just go hiking. Honest to God we've discussed all four in the last week.
We're not traveling, we're just looking at the Revel or Steamboat. I ran Steamboat as a marathon and hated it with all the passion I have in me but it could be a one off and if I gave it another try it might not be terrible. I will pretty much do anything for Michelle so this is anything.
I really want to run Revel but she ran the half already and didn't love the downhill of it. We both are trying to decide on our options so we're giving ourselves the next week to run ponder and message each other about the pros and cons and see if we want to even plan or just keep going with the status quo which consists of #allthehiking whenever we possibly can.
I will most certainly run a race this year and I have wanted to do the Revel for several years so it's really a matter of deciding on the half or the full and if I even have the time. We all know time is a big factor in my life.

~~~
Having MT home is great. We love having him around us because we know it's short term. He always has plans and of course someday he'll leave us and it's good to have him hanging out as long as he can.
He's not a morning person, this should be noted. I like to give him his space.  Sometimes he's not an after work person either. I like to give him his space then, too.
Working out is critical for him so he makes sure to do it nearly every day. I have to harass him to take a rest day. But he's not the most cheerful about it as he's heading out into the cold… you may see a pattern here.
I joke with Sean that I love him 97% of the time.
I don't think it's a safe bet to play with percentages…that guy is a little moody. On the bright side, it's progress when he admits it and says things like, "I'm not a morning person, okay?"
It is MUCH harder to stay gluten free and I absolutely feel like I've taken in the nasty little disaster multiple times. I'm achy and sore and headachy and have other delightful symptoms you do not  need to hear about but your imaginations can work overtime because CELIAC. Something is just going to have to change but I haven't figured it out yet.
~~~
Meanwhile, it was 3 degrees this morning and to celebrate we froze the kitchen pipe.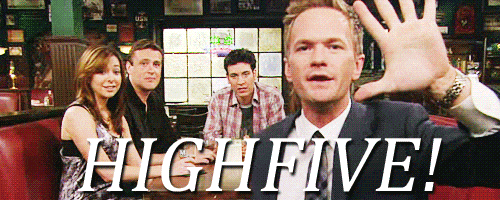 On the bright side my "on this day" status on Facebook show's last years' status was the following:
This morning the dog carefully walked to the corner of the room, went behind the rocker and threw up.
The cat thought about it, waited ten minutes, and joined him in solidarity.
I toyed with it and offered but Sean said no.
So this year is totally looking better.
~~~
yesterday I thought about running outside. For about 2.3 minutes when I ran outside. Then instead of continuing down the street I gracefully turned and went around the block like I totally planned it the whole time. 
ice baby ice.
I don't want to die…I will die if I run on the ice. Anyone that knows me knows this. I can't walk across the room. I went to HomeGoods the other day to return something and while i was there I thought..huh..I'll look at curtains for the kitchen. So I head over there and they seem to have a few extra items in their "get rid of" area. Two  curtain rods with  clearance stickers were resting against each other and one failed the other causing a mass casualty. One slid into my leg in slow motion.
No worries, right? It weighs like 1.5 pounds. Oh my gosh. It hurt SO BAD> I nearly asked for a restroom so I could investigate because it hurt SO BAD>
I ended up leaving and when I got home discovered a little cut on my leg and a nasty bruise. That was a week ago. The cut is gone, the bruise is there. My life.  This box was so light it's embarrassing to tell this story except to say that's the reason I don't run on ice. That and those darn hiking accidents.
Treadmill it is.
Three miles on the treadmill and 30 minutes of MUCH needed yoga.
Today it's very cold so I suspect the same but maybe…maybe if I escape work fast enough the sun will melt the ice (thank you Colorado) and I can run outside just a bit. We'll see.
Run on…