I know what you're thinking…  this should be confessions of a sugar ADDICT. But no. I don't consider myself an addict (denial much?) even though I love Skittles, Mike N Ikes and Hot Tamales. I also have developed a deep and crazy longing for chips of all sorts as long as they have salt salt salt and Celiac has sapped me of all my minerals. I can go weeks (weeks I tell you!) without sugar and there have been many times I am actually nauseous at the thought of…gasp…
….a cupcake.
I KNOW>
I feel like I'm betraying my people.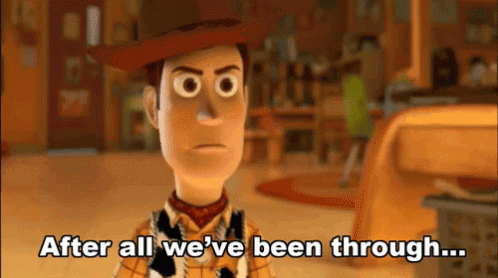 Years ago Oprah confessed on her show that in a moment of desperation (she is sugar addicted like many people are) she reached for anything…just anything…and that anything was frozen hot dog buns and syrup (yuck).
Not judging her just..yuck.
I remember an episode of Sex in the City when Miranda, in frustration, threw a cake in the trash and then covered it in dish soap so she wouldn't take it back OUT of the trash and eat it.
Do guys do this? I never hear of guys doing this. What is UP with that?
I've confessed this before and the world didn't fall apart so it's not a real shock but just a heads up to let people know I eat unbelievably healthy 95% of the time and occasionally (like Sunday morning OMG) I snapped and was desperate for somethinganythingwhatdoIwant?? I didn't know. So I ate powdered sugar. Yep. A few teaspoons of powdered sugar to see if that fixed it. It did.
My husband is always horrified when he sees me doing stuff like this. He doesn't care for sweets.

Doesn't care for sweets (muttered under my breath) Who doesn't care for sweets??? (outrage)
What's the worst thing you've ever done? Ever eaten spoonfuls of pure sugar? Syrup on hot dog buns? Syrup on anything?
We all have our low points and it's always hard to bounce back after we do something stupid but remembering it's one moment of weakness and moving on is better than saying ~forget the whole thing~ and giving up. Be confident and do your best and remember life isn't perfect. We are imperfect beings. Shake it off and move on.
~~~~~
Since I didn't get to work out Sunday because I spent the day trying to figure out the shoe thing and of course, just hanging with my sweet husband, yesterday I headed down to Castle Rock to run (because JOY) and of course…do the incline.
Can I just say, running is HARD.
Oh, you knew that? yeah…I keep forgetting until I do it again and then BAM I remember again.
But while I was down there I came upon previously undiscovered lands! I mean, they were all sidewalked and playgrounded and whatnot but hey…they were previously undiscovered by ME and it's a whole maze of sidewalks and every time I turned around there was another playground. They have like…three zip lines. It's the coolest park. And here I thought it was an incline and a park bench. Who knew?
I did three miles and the incline and that took me some time because it was mostly uphill and the wind was wicked mean so I was slow crawled up the incline. I crawled. Or I wanted to.

Mean though it was, the workout felt GREAT and I LOVE going to the incline. Nothing makes me feel stronger than those damn stairs. Also, nothing makes me feel weaker than those damn stairs.
Today I am … well…I don't know. I wanted to run, it's on the schedule to run…but the winds are 25mph wind gusts and 16mph winds. I'm not feeling it. Maybe I'll do a HIIT workout today and swap it with tomorrow.
Have I mentioned my intense dislike of wind?  Also the sun is shining so freaking bright it's fooling me with it's joy of Summer so I'll definitely get outside and see the sun. One can't be a vampire forever, after all.
Run on…