Memorial Day. Too many thoughts. People we've lost. Experiences we've had. This is always an emotionally charged weekend we try to fill with with races and barbecues and friends and family. It reminds us there is joy with the pain.
We don't forget though. We really don't forget.
Sunday I went for a run telling myself I will eventually have my fitness back and I really believe that.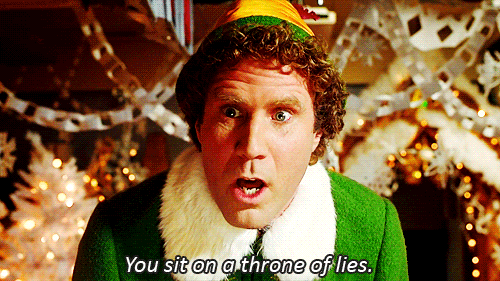 Okay, depending on the time of day, I really believe that.
The first half of my run I really believed it. The run was incredible, the air was beautiful and I felt amazing. The second half of my run was pretty rough and there may or may not have been tears.
Yesterday we did the Bolder Boulder which we do every year and this year we were determined not to because I was pretty unprepared to run six miles and we had put off registering so long that now the cost was the price of a small car. Admittedly it's a Kia but whatever. But we pulled the trigger because we've done it so many years we can't imagine not doing it. Also, what else would we do on this day? We figured we'd run as much as we could and we'd walk as much as we could. Sean bikes a LOT but not so much running so there would be a lot of walking. This year would be a rough BB.
It's fair to note that I haven't slept well all week so I have been tracking on little to no sleep and that didn't help and then waking up yesterday I thought I'd totally be okay only to have my stomach say…
It pretty much stayed that grumpy all day but especially unhappy during the six miles so we were VERY careful during the run. Sean was pretty great to stop and walk whenever I needed to. I walked every hill (there's a lot of hills in the BB) because you have to work harder on the hills and my stomach didn't need that effort thankyouverymuch. So we just babied it. This strategy seemed to work.
I've never had a problem with Celiac and running really. This was a learning curve I could do without.
~~~~~
Alex was supposed to come over for a barbecue, he had invited about 8 million friends and Sean thought…well hey…we have a lot of people coming over I'll just invite a few more. So he invited a friend and his family, too. We ran straight from the BB to the grocery store, he went one way and I went the other and $200 later (we picked up a few other things but yeah…that's a lot of people and don't forget the cupcakes)…we had a lot of food. Standing in the checkout I get a call from Alex that they aren't coming.
So…what do you do when you have $200 worth of food and no one is coming? You count your blessings that your grocery shopping is done for the week and you put stuff in the freezer for the next barbecue because probably 25% of it I can't eat. #gluten
We did have the one family come over and they were lovely…I was able to pawn off one package of cupcakes on them. God only knows what I'll do with the other.

~~~~
You know that whole…I think I'll go hike the PCT and get away from the world thing?
I've been in hibernation mode for a while. You know how you get to that point where you just want hide in your house? I've been there for awhile. I'm liking it. It's a good place to be for me. I might name it.
I'm totally there. That's where my head is. That's what I want to be doing. I don't want to talk to people. I just want to be in my own head. And no, I'm not depressed…just don't feel like talking to the world.
And pretty over the world sharing all of their thoughts with me.
Today I am walking with a friend and I am doing a HIIT. I think I have yoga on the schedule but I feel the need to raise my heart rate and sweat it out.
I may even head down to the incline and do that. I could use the stretch.