It snowed this weekend and it was BITTER cold. Like…not friendly and seriously cold.
I ended up just doing some yoga which always helps my legs anyway and was way friendlier than going outside. I toyed with running on the treadmill but again, I have this whole…houseful of people (i.e. Sean and MT so…two) and everyone agrees the atmosphere is way different when people are in the house. Even if they leave you alone. So I just did yoga. I don't know the difference. Don't ask me to explain…although I do yoga in my bedroom with the door closed and the treadmill is in the family room and that's just right out there so…there's that.
I was REALLY excited to run after church because the Colorado sun was OUT (you can sing that…sing and shout it) it was so dang pretty. But apparently the clean sidewalks I witnessed all the way home were just mean teasers because Sean took Malachi to the park and he said all the sidewalks in that direction were totally covered.
I had a mean ass migraine from days of rotten sleep that finally caught up with me so I went to bed. I had the kind of day you really don't want to think about so I thought…this is the perfect time to go to bed. Thirty minutes or three hours. Let's see what your body needs.
Three hours it is.
Even after that my body was still exhausted…
Another hour? Okay!
So I slept another hour. No shame here….
Pretty happy about all of that.
I'm up late but it's quiet. I get to work in the quiet (my favorite), focus a little and maybe be productive. Something that has not happened all week. So frustrating.
This morning the weather says the high today is 24*.
I don't even want to talk about that.
Treadmill it is.
I have four miles on the schedule. There's a schedule I haven't bothered to share with you guys yet. It's in my head. I'll do it. I swear.
Bright side…migraines gone.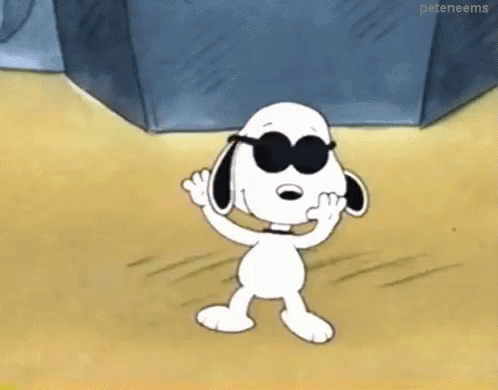 ~~
I tried to buy a used (brand new…BRAND NEW) refrigerator on Craigslist and the logistics of getting two of my three family members together to meet and load it and bring it to my house while maintaining a cheerful demeanor even discussing the possibility (we haven't even gotten to actually doing it yet) was so overwhelming it was a lesson I should have learned years ago. -Do we have straps? How about a ramp? We need a ramp. Maybe we should rent a truck. (We own, between the three of us, THREE trucks) We should use MY truck. But you're working late? Well why can't you wait for me??-  Cheerful being the key word. I mean, they'll do it but by the time they're done I will be in tears.  and they will most definitely be tired and grouchy.  It's fun.
I decided I do in fact have a limit and my limit is it's worth the money to pay someone else to just bring the damn thing to my door. Yes, I am getting the fridge for less than half the cost. Yes, it's brand new. Yes, it's a friggin' steal. But is it worth the hassle? Is it worth putting out two or three of my family? They don't have time. They're all overworked like I am. Asking people to do things for me is wrong and I shouldn't be doing it.  I'm way late in learning this lesson. I've even been told and I still didn't get it. Truth be told, I just forgot. But I have remembered and I get it now. I'm needy. I grew up in a time of "help your neighbor/help your family" because that's how you got things done. Especially when you're trying to save money, right? And I've never had any qualms asking for help when I don't know how to do something. My reasoning being…I'm more than willing to help someone else out and I have. But this generation just goes to the computer and youtubes it. Do it yourself. DIY.
I'm there. I'm good. I get it. Took me long enough, right?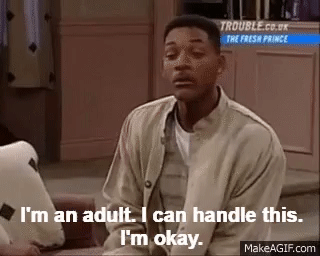 I'm cancelling the refrigerator guy this morning and I'm stopping at the refrigerator store this afternoon to buy it new. To me, this was a difficult and slightly embarrassing lesson to learn and one that was overdue. Sort of like…hey, people don't really use email anymore. They really only use text. You should step it up. So I'll use text. For the record..I do text but man, long text conversations are just not my thing.  Just no. I don't have time for that.
On the bright side, I'll probably get a new fridge in the next week (I'll keep you posted). I know you're excited. Fun fact. Your refrigerator has a lifespan of 14 years. I've had mine for 21. Also fun…I hate spending that kind of money so I may get to the store and say…nope. And leave until I'm more comfortable…LOL
Been a long weekend.
Run on…