Sean and I went to church on Sunday and after church spent a considerable amount of time working on the computers there.
Edited to say: Sean spent a considerable amount of time working on the computers there.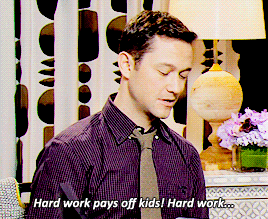 We then went to breakfast and by the time we got home it was one in the afternoon. We'd been gone for four hours. Malachi had trapped himself in the bathroom. Now…I don't want to get into details as to why he likes to go into the bathroom but let's just say he's  a dog and I have a cat. But I'm pretty careful to keep things VERY clean so he doesn't have a lot of success and we're always on him about going down there. So like any little kid would do, the minute the parents were gone he was down the stairs and BAM! got himself locked in there.
At which point he  forgot his intentions and COMPLETELY FREAKED THE HELL OUT LIKE OH MY GOSH I'LL NEVER GET OUT WHAT THE HELL!!!
So when we got home four hours later I'm surprised he hadn't keeled over from a heart attack. There was urine (yeah, he wet himself he was so scared) toilet paper and cat litter EVERYWHERE in this bathroom. He was COVERED in it and the bathroom was covered in it. I mean….it took me an hour to clean a bathroom that's like four feet square.
I actually felt bad for him.
Sean..did not so much feel bad for him.
So there was that.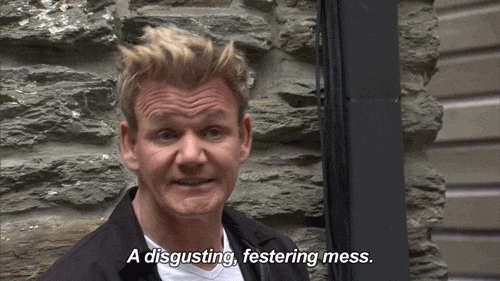 he may not go down there for awhile…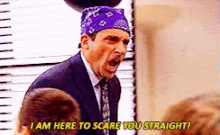 ~~~~~
I've had a fever for three days. Low grade (99.5 to 100- I usually run 97.6 thank you thyroid), nothing exciting but I feel pretty confident it's Celiac related. I'm not sick. I'm able to work out, do my normal stuff. I just feel a little under the weather. No one has to call in the doctors or anything. Just…under the weather and super tired. And of course my brain is just not working at all. I tried to have a conversation with my sister the other day and I seriously couldn't come up with any words. Like…WORDS.
Poor thing. She just had to listen to me say, "um" for about five minutes while I tried to make my brain work.


~~~~~
I watched the rest of The Keepers OH MY GOSH. What a piece of work, this documentary. Just really. I cried through half of it at least. So intense. I went through bouts of anger and sadness and complete and utter disbelief. And of course you put your own kid in these situations and then you want to kill someone that they are hurting people like this.
My biggest problem with these documentaries and true crime podcasts is that they don't actually solve anything, they just present the information and at the end they know longer have 10 people frustrated, sad and wondering who did it, now they have 5,000,000 people frustrated, sad and wondering who did it.
Can you tell I'm not good at puzzles? I like them but God help the person that loses one of the pieces.

~~~~~
Today I watched the Lady Gaga documentary  Gaga: Five Foot Two and I thought it was intimate, painful and vulnerable. There's so much more to her than a meat dress which I think so many people just assume and dismiss.  I can't imagine the demands of her life and the physical pain she lives with. I live with pain but I don't have to be on demand all the time.  Adrenaline is a powerful drug.
~~~~~
#myworkoutwas
60 pushups (yikes)
50 squats
3.5 milesinthecoolairitwasfreakingamazingjustsayin'youshouldbejealous
15 minutes of strength with weights
At which point I collapsed asleep.


Run on…