Michelle and I met for hiking on Sunday.
Michelle and I have been hiking together for years. Each season of my life has favorite things about it.  Moments you can look back on or even just reminders that flash you to something you truly loved. This is it for me, in this this time and place.  These miles we put on the hills and mountains of Colorado are some of my favorites. This is our escape and our time to just be us. There's no pretense, I don't ever feel judged or pressured. I never have to watch what I say and I always feel appreciated. I can only hope and assume she feels the same because it's our escape and I look forward to it every moment we plan.
This week we did South Table Mountain. Remember last week we did North Table Mountain. So we figured…better do the other side, right? I have so much happening and so little time, sleep, even focus sometimes, that she'll send me a link and say, "how about we do this?" and I just say sure.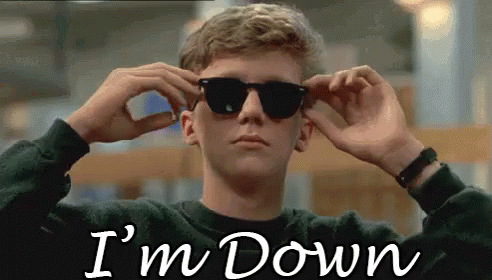 This time I realized I don't even look at the map. I had no idea where we were. I just get on the road and drive. I map it, get in the car and go where it tells me. I know, you don't have to say it.
So we end up climbing the castle of Castle Rock…something I've always wanted to do!
Last week at North Table Mtn, it was flat. Like FLAT. So we walked and walked and it was kind of awesome but this week I thought…South Table… I'll wear my running shoes instead of my hiking shoes. They're more comfortable and my muscles like it better so it's a treat when I get to do that.
Well, let me tell you, not.so.much.
We climbed MT Everest in flip flops. I pretty much wondered if this is how I was going to go…sliding down the freakin' hill to the road at the bottom. So embarrassing, I can't even go in style on an actual mountain.
There are a lot of different trail directions you can take and we don't stress about it we just throw caution to the wind and say…let's go this way! This way led to a trail that was VERY steep and all loose dirt with the loose rocks… and me in street running shoes.
I was sliding the whole time. I finally resorted to crawling which Michelle truly enjoyed but it was either that or die on the hill. Not literally on my knees but definitely all hands and feet on the ground at all times please God don't let me slide down. l aimed for the side of the trail which had vegetation for me to cling to.
We took a different way down.  I most certainly would have died if I went down the same way. What an event.
The climb, though, was SO GREAT. I loved it. It was short and sweet so we extended it by grabbing some other trails and running some. Michelle is currently anti running (according to her she's over running) so that part was less enjoyable for her but I forced her to because sometimes I just HAVE to run.
This isn't a mountainous green trail. It's more prairie but very interesting and climbing was involved. I enjoyed it. I got to climb, scramble, and run and it involved amazing views and a beautiful landmark. I'd do it again.
This does not have a restroom at the trailhead.
Dogs are allowed but they must be leashed.
The trail can be difficult to find and we learned to follow the directions to Golden Summit Rd rather than South Table Mountain because for real that just takes you to a road that doesn't allow access and you'll be left confused.
South Table Mountain Golden Hills Road Access
16741 Golden Hills Road
Golden, CO 80401
There is also another access point that we never came across but that address is here:
South Table Mountain Camp George West Trailhead
1219 Kilmer Street
Golden, CO 80401
Today my shin was hurting from something I did yesterday that involved that climb so I spent a good 30 minutes doing yoga. It usually helps my morning migraine, too.
Run on…