The nightmare in Charlottesville is terrible and I feel like that's such an understatement. My heart goes out to Heather Heyer's family and all those who were injured in what is a huge stain on our country. It's so shameful. These nazis and our president who took his own sweet time with his address…(it came out today..sadly). It was all just really really bad. As you can see I am not great with the words today.
~~~~~
So…I went to the land of no internet for a few days…the land of MT (#thestatenotthekid) and I had an amazing time and I had a frustrating time. Mostly great though! (if only the weekend had stayed that good, right? ~giant shadow over the country)
My sister is the superintendent for the art department for the state fair. She works INCREDIBLY hard. It's ridiculous how hard she works. She is up at ridiculous hours and goes to bed at ridiculous hours…in other words she's keeping my hours but for valid reasons and not because she's a chronic insomniac.  (you can find her work here…Fairy Ring Beads and Things) All of this while in a constant motion of creating her own beads and jewelry that are in demand almost daily. I don't know how she does it, she's the busiest person I know. Fair week. Her daughter is getting married next year right after the fair, I'm not sure if that will be the year she breaks or the year she gets her wonder woman costume because she really is a superhero.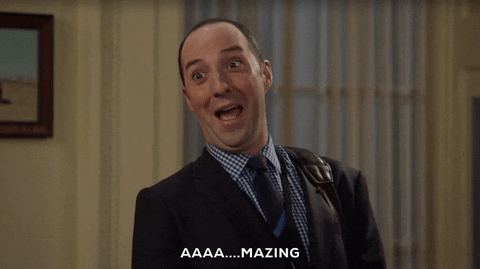 ~~~~~
Warning, this is long. You can skim. ha… Or skip the whole thing! Tomorrow's should be better…yeah, I can't promise that. In my head it always is but then I get obsessed with topics like this an I write a book.
MT needs to step up and get some gluten free places to eat.  I made due with what they had and was pretty happy. I know for a fact a lot of strict Celiac's would not have done what I did. I ate out every meal (really just three because I don't eat much) and it was at the same place every time…Red Robin. We have zero to zero choices in Billings for gluten free. I always get a salad (and sometimes french fries) and I always give them a lovely and very polite talk about what I have while also pleading with them to be especially careful.
Someone close to me told me it's no fun going out to eat with someone who won't eat and just orders a glass of water with lemon but I have to counter that with it's not really fun having this disease and I'm doing the best I can. It's difficult being the person who can't eat anything and feeling the pressure to eat just so someone else doesn't have to eat alone.
I was diagnosed with Celiac disease three years ago and once that happened the days of going out to eat to enjoy a meal with family or friends really became completely unrealistic. This doesn't mean I don't go out.  It means my intentions are decidedly different and the philosophy eat to live don't live to eat  (either Socrates or Benjamin Franklin…no one seems to be able to decide) is my new way of living.  I go with the thought that I am blessed to have the opportunity to spend time with these people and I get to enjoy the company I'm with and really that's what I'm in it for. I'm excited to be there with my family and friends and great conversation.  I carry protein bars with me, I grab bananas and fruit and I eat things that are easy and fast.
In the midst of  the day to day normalcy, however,  of "let's grab lunch" and "where can you eat", the lines become blurred.  I of all people know how frustrating it is to do the restaurant search and in their zeal they can forget that the most important thing here is that I take care of myself.
It's stressful to me.
~~~
Most of the blogs on Celiac are dedicated serious gluten free bloggers who mostly cook and eat gluten free at home and seldom eat out. They are careful and very strict. They exercise, they take care of themselves and a lot of them are on other restrictions like no soy or no dairy and they eat paleo or they eat all organic. These are people who take what they put into their body very seriously. One blogger in particular is so careful about his vacations he hires a chef.
These are not people that eat at Red Robin. They don't eat at PF Chang's and they don't eat at chain restaurants in general.  They call the chef of expensive restaurants ahead of time and have conversations to reassure their meal will in fact be safe to eat or they eat at exclusively gluten free restaurants. If that's available. NO MEAL will EVER be easy again.
I know people that carry a cooler in their car and travel with their own food. They refuse to ever eat at a restaurant because realistically it's just.not.safe. and this is the best way for them to stay healthy.
On the other hand, I know Celiacs who go to your average wing restaurant (or really any restaurant that jumped on the bandwagon and threw a "gluten free" label on a couple food items) and just ask for "gluten free".
There's nothing safe about walking into just any restaurant and asking for gluten free and calling it good. Most of the time cross contamination will be extensive and you are definitely not safe. I think 50% of gluten free has to be cross contamination from other foods, utensils and the general kitchen area,  servers who uninformed, and serving dishes that can be cleaned but not deemed safe for Celiacs. These are people who haven't been taught how to eat Celiac safe and I'd bet they aren't safe in their own kitchens from lack of information.

We can all blame our GI doctors for this since we all got the same diagnosis. "You're Celiac. Just eat a gluten free diet and you'll be fine." Yes…those exact words. But we all know there is so much more to it than that.
Gluten Dude was just writing about a most wicked of sickness he got and he couldn't imagine how he'd been glutened. Of course, anything is possible, however the best line I have heard yet is when he wrote, "I think having an autoimmune disease means your body is in fighting mode much of the time."
Yes.  Right there.  And you just have to figure out how to handle it in a way that works for you. Some part of me almost always feels out of balance, I just have to roll with it because that's life.  I manage my own self. That's the big thing with me.
~~~~~
In a perfect world I will get to run tonight…(cross your fingers!! I have theboy all week for #babecamp so it's a busy busy week)

Run on and be healthy.