How'd you guys do? Did the celebratory events of the holiday season overwhelm you and leave you exhausted and unconscious on the couch at the end of the weekend or are you excitedly anticipating the upcoming festivities of the New Year?

Yeah…exhausted here.
The weather turned which always makes my head implode so I drugged up and went to bed late Monday (otherwise known as Christmas) because there was so much baking, presents, eating, and laughing). I woke up in the night for a few more drugs and ended up sleeping in until…
are you ready??…
10:20 am. 
yup.
That's like…lunch time.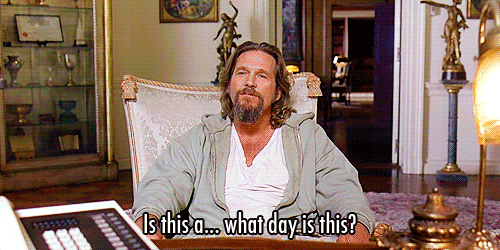 I felt like I slept in until Wednesday. I know. I was shocked, too. It's not important except for the shock value so let's recap the weekend, shall we?
Last week, did I mention this?, the lights went out on half my tree. My semi cheerful mood prevailed (I was determined to be positive throughout the season of insanity. My other mood is tears. I really didn't want tears). I bought new lights and before I could put them on the tree, more lights went out.
Somewhere during that week the elastic that held my Christmas bear topper broke and he fell off the top. I tried hard to not look at that as a metaphor for my holidays.
Now the tree looked like a sad version of a candy cane.  Lights, no lights, lights, no lights, all stripe, no top. I sighed and started the process, quickly figuring out I'd have to undecorate a bit in order to do this -replace the lights- task. I'd say a half hour into it I furiously grabbed a laundry basket and took all the decorations off the tree. 
Naked tree for Christmas?
Yes, thank you. It'll be fine. It'll just be fine.  Things were going to get done.
At midnight on Christmas Eve I grocery shopped online and arranged it so I could pick them up that afternoon and be one less body in the store. #clicklist for the win.   I thought…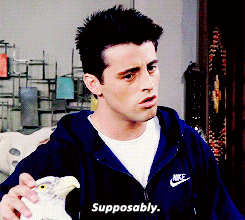 I went to Morning Prayer at 9,  theboy's birthday party at noon, off to pick up the groceries at 3:30, back to the church to fix the computer for evening services and then home. At this point we figured out they had shorted us some bags at the store and guess what….
…the stores were all now closed.
I totally understand the need for everyone to be home with their own families on Christmas. I've worked enough retail that I fully support this. Except they shorted me my entire Christmas dinner and dessert supplies. Things were not looking good for the holiday. I decided not to worry and just keep powering through.
I searched on Pinterest for an alternate gluten free dessert I could come up with that used ingredients I already had and figured I'd have to make a different main dish. I could be creative and gluten free. Sure I could.
Between dessert, wrapping presents, straightening the house and cleaning bathrooms…(laundry, I obsess), and of course…"undecorating", and of course my own lack of all things sleepy, I went to bed at 4:30 am Christmas morning.
When I woke up I looked stunning and ready to face the day! It was 8:30 and I had four hours of ROCKIN' sleep.   I stayed in bed hoping for more that didn't come and finally crawled out to prepare for the day. I got dressed and went to the computer….searching "stores open on Christmas".
I've never been so happy to see Safeway.
If you work at Safeway, THANK YOU. The store was packed with grateful people shopping. Some of them were just…shopping because they don't celebrate and it was just Monday to them and some people, like me, needed a few things for dinner. There were a few people that were sick and grateful for the pharmaceuticals to ease their misery. Everyone looked happy including the employees so I hope they weren't too miserable. In a perfect world no one would have to work on a holiday but I appreciate the store that stays open for those of us having imperfect holidays.
Dinner prepared, decorations mostly working, the house smells great (Scentsy Christmas cinnamon) and I am still awake. It's progress!
Alex and Megan got there a little late but we did have a great time anyway. We totally missed MT, he's out of town visiting a friend. I think, especially with theboy, we have to get things going earlier and we'll practice that next year. We keep learning and we've always been kind of "we'll work with what we've got" kind of people but with everyone and their schedules I think we just have to start setting a real schedule and going by it.
My gift giving skills were definitely off this year but I'm not worrying about it.  Everyone has an off year, right? I keep telling myself that. They were great with me, I got awesome gifts and I loved everything. I had so much fun I almost regret that we decided to draw names next year… 😀
The arctic showed up to Denver and I learned that my love of the number 13 does not extend to the temperature. It's so freakin' cold. I've been doing yoga. My body feels it when I do yoga and also when I don't do it. I think part of it is the cold, part of it is the change in temperature and part of it is sleep changes. I'm very stiff and sore and I need lots of stretching in the morning. My head feels so much better after I get up and do some yoga. Morning migraines are very common if you suffer from migraines at all and learning when to medicate and when not to is pretty key.
the weekend is coming. The first. The beginning. The new year.
What are you thinking about? How are you feeling? I have a list (which I normally do not do) that I am working on with someone else because life is flying by and we have to #getitdone while we can.
~~~
yep.
Run on…