The Handmaid's Tale is so good. I can't wait to read the book. The series on Hulu is amazing. I've been glued to it for days while I'm working. I remember watching Elisabeth Moss when she was on The West Wing as the president's daughter and loving her then but she's gone on to do so much more and prove her worth in so many beautiful pieces of work. And then to add Alexis Bledel, well that's just a strange thing to see. I kept looking for Rory from Gilmore Girls but she wasn't there. She is so compelling in this and she plays such a complex character I didn't have any problems disassociating her from Rory. It would be easy for her to get typecast in the role of Rory and have a difficult time moving forward into a strong defining role like Ofglen but she did it beautifully, I saw no sign of Rory and actually had to look twice to ask myself if that was Alexis Bledel. 
~~~~~
In Celiac Corner this week we have sports bra fun. My sports bras haven't been fitting. It's odd, like…since I lost weight, they've gotten tighter and much more uncomfortable and I bought two new ones to try and find some that were more comfortable and they still don't fit right. I was thinking I'd have to size up again. Today I had that lightbulb moment. I don't think they're too tight. I think my skin and muscles are hurting because of Celiac. Totally common symptoms.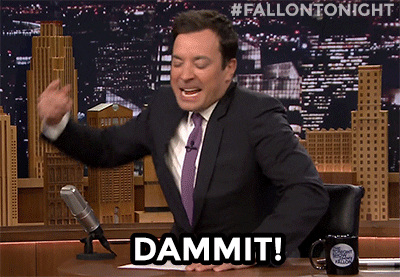 At least I can stop buying new sports bras now.
~~~~~
I swear the president searches out the craziest, meanest criminals to take appointments to his offices in Washington. How the hell does he find these nutcases? Oh wait..
Nevermind.
~~~~~
Trump tweeted he's the target of the "single greatest witch hunt of a politician in American history."
Of all the responses…and there were some great ones. I mean…we do have to remember Nelson Mandela, JFK, Lincoln, Indira Ghandi, I mean, the list is long of politicians who were truly treated worse than Trump. But I did enjoy this tweet from Seth Moulton, " As the Representative of Salem, MA, I can confirm that this is false."
~~~~~ 
Friday. It's rest day. But it's not. I'm swapping because yesterday was #allthesnow and I had #allthework
We got a mere two inches but it POURED rain most of the day with giant fluffy flakes intermittently. Estes Park got like…two feet. What the hell?
So now I'm bundling up because the high is *39 but if I don't get outside I'll lose my #everlovingmind.
Also, all the squats, planks and so on.
I'm overdue for a HIIT workout I think but my schedule only gave me one this week. I think that's weird. But I'm just following the rules.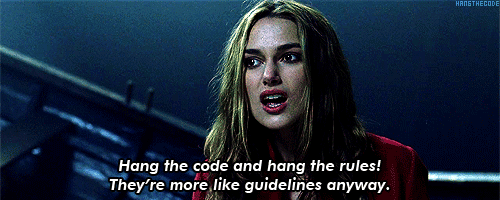 Perhaps I should break the rules….
~~~~~
This.
Run on…