I listen to Pod Save America. 
Four former aides to President Obama — Jon Favreau, Dan Pfeiffer, Jon Lovett, and Tommy Vietor — are joined by journalists, politicians, comedians, and activists for a freewheeling conversation about politics, the press and the challenges posed by the Trump presidency. ~source
What is Crooked?
In 2016, a sane conversation about politics was most needed but hardest to find. Cable news panels, you may have noticed, are not the best.
Twitter is a great place to slowly lose your mind. Everywhere, the work of excellent journalists competes with clickbait, fake news, and whatever Donald Trump is tweeting about. We need a better conversation about politics in this country. That's why we launched Crooked Media — to talk about politics in a way that doesn't make you want to throw your phone out the window – with shows and analysis and other forms of sweet, sweet content that inform, entertain, and inspire action. No, we're not unbiased, we're not always serious and we're certainly not always right. But we promise a no-bullshit conversation about politics and culture where you can laugh, cry, scream, ridicule us daily, share your ideas, and hopefully decide that you want to help fix this mess too. That's it. End of mission. ~source
It's really good journalism. It's straight forward and honest and it's just what we need right now in the midst of all this political turmoil with Donald Trump having the meltdown he's having.
Here's the thing. One of the guys is named Dan Pfeiffer. When I went to school many years ago (not that many, be nice) that was the name of one of my best friends. He and my friend LeAnn and I…we were always together.
He was handsome and charming and had the most beautiful voice…oh it was incredible. He would sing and we would melt. What a darling man. I loved him.
Not like that, but like one of my dearest most wonderful friends. I really loved him.
He passed soon after I married and was stationed oversees, he was very young. So I always felt like..he was there..and then gone.
It's crazy how much I think of him anyway but I think of him every time I listen to Pod Save America and hear Dan Pfeiffer.
It's just a name and really, what's in a name?
Everything is in a name because I hear it and I think of him.
I miss him.
Anyway, you should listen to this podcast because it's very real and it's very good.
*warning explicit language
~~~~~
I started a new job today. You know how the first day of new jobs everyone is like…"how was your first day??" with all that joy and excitement.
I love joy. And I want joy and I want excitement.
I love working. Keeping busy, using my brain cells and feeling productive.
But I may be the minority that thinks the first day (the first week?) is pretty stressful.
New situations, new set ups, new computers, new everything and you have to figure out how their systems work. You have to be fit into their world, they don't fit into yours.
So I'm making notes and lists to help make the days go smoother and reminding myself that every job has been like this.  With my previous jobs… it took a bit to get better,  but it did eventually get there. And every job I've ever had I've felt like God led me to it. They all gave back to me in some way. I gained something from them.  I'm trusting I'm supposed to be at this job where I believe this place needs me.
It's really just -first day nervous blues-. Anyone else have first day blues? Or are you guys all -first day excitement-?
Sean just sat with me and walked me through some basic computer fixes, things I should have remembered from my last job but let's face it…too many years of migraines and I figure brain damage tosses out anything Outlook wants me to remember. Plus, my computer is Windows 10 and the church uses Windows 7 so…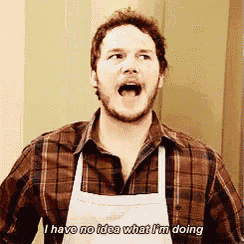 Okay…I have some idea. I just have to access those parts of the brain that used to work on Outlook. It's there somewhere. 
I'll also be dealing with cleaning and organizing around people who want to do it themselves but they haven't up until now. So as I'm asking about things or wanting to make changes there may be control issues. Today there was a lot of shuffling and cleaning around me and watching over my shoulder.
I really like my co worker but I don't do well when watched…I shut down and my brain refuses to work. My old supervisor will attest to that (hey Norma…kiss Margaux!).  Her and I will adjust with time, I think the first week is just tough (positive thinking..).
It's been years of disarray (apparently three pianos…three that aren't being used…anyone need a piano? what the hell do you do with used pianos?) so we have to let someone else in to think differently.  I think time will allow that.
And I need to reign in my personality. A lot.
yeah…wish me luck there…
~~~~
My appointment was hilarious today. It was my six month thyroid appointment where we spent 20 minutes talking about weddings and 30 seconds saying "thyroid numbers are a little low but you look great so I'm leaving you there! see you in six months!"
I love her.
After I left I thought…I should message her and ask where she buys her gorgeous clothes.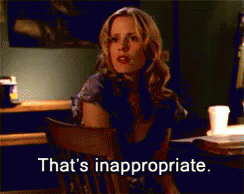 ~~~~
This morning I had a hangover from my migraine so I slept hard and I snapped crackled and popped.
I did yoga to work it out.
I wanted to run after work because oh my gosh this day was so beautiful but I had groceries to buy and dinner to make and after the appointment I just didn't get things done the way I needed to. So tomorrow I will hopefully be on a better schedule.
I'm going to be super busy in the next few weeks,  I have several appointments mixed in with work but oh the weather. The weather!
I do love Colorado. 
Tomorrow I have plans to get a hike in after work and after my appointment.
Michelle!!
It may be my last midweek hike of the year.