So I've been interested in the word empath.- Being an empath is when you are affected by other people's energies, and have an innate ability to intuitively feel and perceive others. Your life is unconsciously influenced by others' desires, wishes, thoughts, and moods. Being an empath is much more than being highly sensitive and it's not just limited to emotions. -source
I've heard it being passed around rather liberally lately and it seems everyone and their neighbor, best friend and cat is an empath (by the way, if your cat is an empath I am highly interested in meeting him or her. Most cats just have one mood and we all know what that is..).
When I hear it I'm taken to Charmed with Piper, Phoebe and Paige, the supernatural empath. I know it's not the same thing but that's where my head goes.  I get it. It's not The Handmaid's Tale. But we all have a vice and mine was Charmed. Piper got to blow things up. Don't tell me you wouldn't want that power.  Think of the anger issues that would be abused with that power.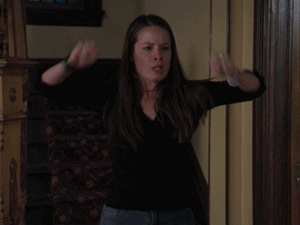 don't you judge me one bit…you guys have your television, I have mine.
There was a search plethora of empath results and I didn't really know where to begin. Most of them were "30 ways to tell if you're an empath" or "20 ways to tell…" or lengthy little lists like that.
But I grabbed onto Psychology Today for something and found this:
10 Traits Empathic People Share 
1. Empaths are highly sensative-Empaths are naturally giving, spiritually open, and good listeners.
2. Empaths absorb other people's emotions– Empaths are highly attuned to other people's moods, good and bad
3. Many empaths are introverted. -Empaths become overwhelmed in crowds, which can amplify their empathy. They tend to be introverted and prefer one-to-one contact or small groups. Even if an empath is more extroverted they may prefer to limit how much time they spend in a crowd or at a party.
4. Empaths are highly intuitive– Empaths experience the world through their intuition. It is important for them to develop their intuition and listen to their gut feelings about people.
5. Empaths need alone time– As super-responders, empaths find being around people can be draining, so they periodically need time alone to recharge.
6. Empaths can become overwhelmed in intimate relationships– Too much togetherness can be difficult for an empath so they may avoid intimate relationships.
7. Empaths are targets for energy vampires– An empath's sensitivity makes them particularly easy marks for energy vampires, whose fear or rage can sap their energy and peace of mind.
8. An empath becomes replenished in nature– The busyness of everyday life can be too much for an empath.
9. Empath's have highly tuned senses- An empath's nerves can get frayed by noise, smells, or excessive talking.
10. Empaths have huge hearts but sometimes give too much– Empaths are big-hearted people and try to relieve the pain of others: a homeless person holding a cardboard "I'm hungry" sign at a busy intersection, a hurt child, a distraught friend.
So I hit 9 out of 10 solid. Number 6 was a no but the rest…dead on. Some of them so accurate I wanted to shout out "yes!".
So I switched to The Mind Unleashed and went through that list of 30…I know. It's not Psychology Today but bear with me. It was crazy.
I'm 25 out of 30.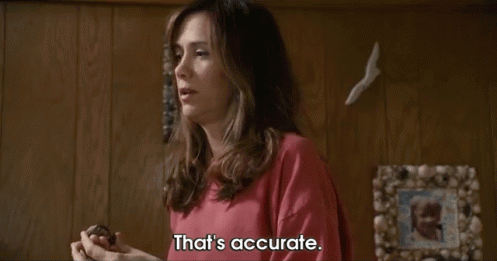 So…that was interesting. I mean it was a hard 25. No wavering there. I'm going to assume that I'm at the very least highly sensitive and this explains why I can't read an article to my husband without crying, why I have no interest in watching the truly violent shows (and if I do, I close my eyes at the worst parts…or I leave the room).
I felt a little less crazy, reading that list.
~~~~~
I start a new job this week. It's part time but I'm my church's new office admin and I'll be re-organizing it. I am now officially REALLY busy.


I like using my brain though so it'll be good.
I've been working with them for about two months so it's not really new,  just show up at the church and actually be a presence now. There are definitely new duties attached to that.
I do like organizing. Did I mention that? Finding order where there wasn't.
~~~~~
I've felt slightly under the weather all week long. One thing after another just not cooperating. We had crazy weather the other day with 26mph wind gusts. The result was an overall aching and a migraine today. But I drugged up and went straight to sleep.
When I woke up…it was gone.
SHUT UP..I KNOW. I couldn't believe it either. That NEVER happens.
It was a good day.
I realize it's odd to hear me say migraine day was a good day but…it was a good day.


~~~~~
I have a doctor appointment today…a regular Celiac/thyroid checkup. We'll see if I'm broken or whatever. Grocery shopping. Computer work. It's going to be a gorgeous week of 70's so …fall weather, golden leaves and 70*…
this week could not be more perfect.