I was reading an article in Outside about the most recent rock slide on El Capitan this last September 27th, just a few days ago.  El Capitan is well known for being a rock climbers dream and there were approximately 30 climbers on it at the time the apartment size sheet of rock came careening down.
The article linked to another page that was more of a chat page where climbers logged in with their personal user names and they clearly knew each other. They posted photos and what they knew of the rock slide so far. People were upset and worried about friends and fellow climbers. There was one woman posting (judging by her user name) and the rest were men or you were guessing gender but everyone was equally distraught at the obvious disaster that had happened and their concern for friends. One climber died in the accident, with 30 climbers up there it would have been much worse.
where am I going with this? At the end of the stream of conversations where 16 people are equally distraught and exclaiming profanities at the loss of life and the possible loss of friends, one guy comes on at the end and says to the known female, "take it easy… (and then names her specifically).." and then proceeds to explain to her what the situation is and why this happened.
I wanted to reach through the computer. Why not take it easy to the fifteen others who were just as upset?
I can't tell you how many times someone has said I was "hysterical" or "freaking out". Um…no.
She was legitimately upset just like everyone else was. It's not like she was running through a room screaming uncontrollably.
I have so little patience for people treating women that way. I get talked to like that a lot because I have more energy than the average person and it tends to be misunderstood. Energy does not equate to hysteria. It just means I can last longer than you can. Drink more coffee and see me later but don't bring your condescending attitude.
It's possible this has bothered me for awhile.
~~~~~
This has to be the best and the worst story of the day.
Alma couple rescues dog missing for five weeks off Mount Boss
Their 14 year old lab/pit bull mix, Chloe, went missing while they were hiking Mount Boss. Five weeks go by and they are sure she is gone for good. A new couple is in town and they've gone hiking and by chance at the end of the day they hear some barking. They stick around, determined to find out where it's from and they find Chloe…barely 1/3 of her original weight but still alive.
I'm so happy for little Chloe and her parents but the poor girl. What a miserable 5 weeks she lived through. I hope she's sufficiently pampered every single remaining day of her life. And I hope it's on satin pillows.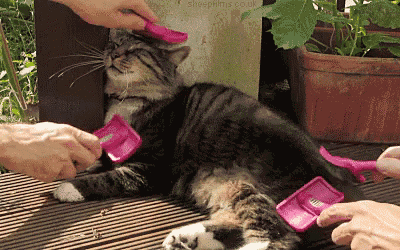 I get it, this is a cat. I couldn't find a dog. We take what we can get.
~~~~
I'm feeling ridiculously ahead of the game, very organized and prepared for the wedding weekend in 9 days (8 days now I think).
Something must be wrong.
Let's not panic. I'm sure it'll come to me eventually.
Meanwhile, I have everything carefully timed out in a timeline for the days we need it. The addresses we need, the costs associated with each task and who needs to be where.
I honestly don't know what I'm missing.
Sheesh. It's probably something huge like…clothing or a person.
Let's not think about it.
~~~~~
I was really careful about eating yesterday but something definitely didn't like me and my stomach was super grumbly. Probably just life. So I hung around the house until it was too late to run outside and figured I'd do the treadmill. Then it was like….ten o'clock and I was pretty determined to do that and then I was yawning and wishing I could sleep. I was also having multiple conversations with people.
I bailed.
#myworkoutwas
10,000+ steps
20 squats which isn't many but I was killing time while I was cooking chicken. I KNOW> don't yell at me, Geez.
It's a cop out workout but whatever I did it.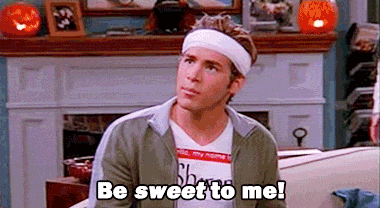 Today I am on my way to get my hair done (Princess Anna!). Since I didn't run yesterday I am DEFINITELY going to today because I miss it already.
Now I've jinxed it.