Thirty one YEARS, Baby.

Yes, it's my annual ~holy cow it's my anniversary again and I LOVE THIS DAY~post. Sorry you have to put up with it.
Not that it's a contest or anything but if it is..we're winning.

Being married is every day life. It's not hopping off to Mexico or taking cruises. It's working and paying the bills and putting up with good moods and bad moods and vet appointments and everything that comes with life.
But we've taken a few vacations and I have to tell you if you asked me what my favorite moments with my husband are they would not be in San Francisco (although that was a great trip) and they wouldn't be in NYC (although damn, that was a great weekend, too)…they'd be the moments when we're hanging out in the kitchen watching television and eating take out and laughing and talking about our day. Or when we're sitting in his office just hanging out…
I can't say he's changed my life, instead I have to say he is my life. He's all I've ever known. I've lived with him longer than anyone else and he was the best decision I ever made. When he asked me to marry him four days after meeting me (at the age of 19) I know everyone was nervous and thought we were both unhinged. He will probably tell you I was the only impulse decision he ever made and after that he started REALLY thinking things over because damn that one bit him. But I just laugh it off because I am charming and delightful and he is as lucky to have me as I am to have him. He doesn't say that but I read his mind.

I never ever get tired of him. I am absolutely certain I'm a high maintenance pain in the ass even though I try SO hard not to be. He is the kindest, most thoughtful person to live with.  I'm always his first thought in everything he does. He's not perfect. He gets lost in thought and stops listening. He's got adult ADHD pretty bad so he's very focused or...squirrel. He's forgotten more holidays than he's remembered and when he does remember them it's usually the day of. But the things he does every single day remind me that he loves me. I am incredibly lucky and I know this. There hasn't been a single day I have doubted making this choice.

~~~~~
Also, I was ridiculously unmotivated yesterday. I woke up exhausted (how the hell does THAT work?), felt uncomfortable in my own skin, felt uncomfortable in everything I wore and just couldn't get the energy to work out. My head didn't like me and I couldn't think straight.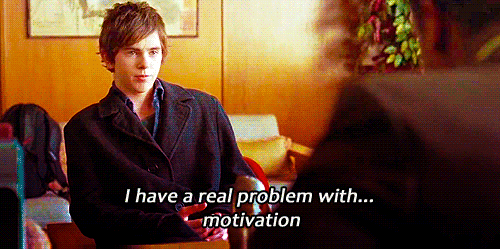 I walked the dog and took a detour home so I ended up getting about three miles in but that's the sum total.
Planks done, wall sits done and that's that.
Today I'm going to run. Because I want to. I don't know what else I'll do but that for sure is getting done because that is my priority. It's going to be like…80* and could that be more beautiful?
I love perfect days.
Every day is the perfect day to be happy but today is especially…
Run on…