Catherine thought that up so she gets the credit. When you read this, you'll understand…
While we were in Virginia Sean got an email confirming his purchase on Amazon. He couldn't remember what he purchased so he stopped to open the email…we were at Arlington I think so it took a minute to focus. He reads…he pauses…he thinks…
I'm like…what? What did you order?
He said, "um…a balloon…apparently. Maybe in my sleep? Somehow I accidentally ordered something from Amazon. Something totally random".
So a few days ago we check the mail and there's a package. What's inside, you ask? ~clearly desperate with curiosity…
A giant number 4 mylar balloon.

    source
Yes that's right. Sean accidentally ordered a giant number 4 mylar balloon.
Why? How? And really, he's going to accidentally order something and it can't be jewelry?
So many questions. Like…what the hell, Dude? How do you do that?
In case you're wondering…we have no answers. None.
Also, in case you're wondering, it cost $5.99
I will be donating this random #4.  And possibly taking away his amazon privileges.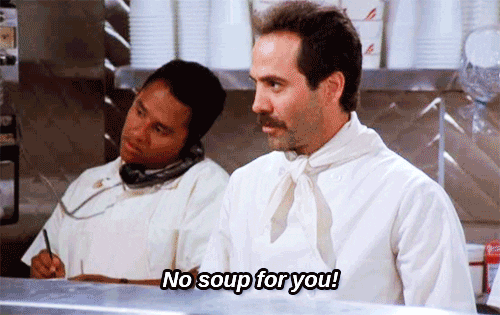 I have a list of about 40 things I need to get done and I can't seem to focus on any of them. For someone who is attempting to make a living being an organizer this is a painful realization. I have to make the list, focus on each task and get each one done. Damn it's hard when my brain is off like this. Exercise is even harder but all the more important. It's like drinking water to cleanse the toxins out. I need to do it. Sean and I have so much going on right now it's overwhelming to both of us. Thank God we are mad for each other.
Instagram account #youdidnotsleepthere is a favorite. The owner of the account just calls out all the people that take those amazing rockstar photos that show people sleeping on ledges over deep canyons, tents over steep edges…you get the idea. Really really unbelievable photos where you say to yourself…holy cow how did they DO that? She regrams them and says #youdidnotsleepthere-you photoshopped that sucker and we know it. And is there some reason you have to instagram the MOST unbelievable photo? What is that about? She has a lot of sarcasm and also a bit of politics. I love her. 
 I'm always forgetting what generation I am. I mean it doesn't really affect my life but it comes up occasionally so I like to keep up with things.  I looked it up and this article is very clear and includes a chart! Pictures always help. 😉 See-my sisters are a few years older than I am and it actually puts them in a different generation, that's part of my confusion. Strange, I know. My sisters are Baby Boomers. But I was born four years later than my middle sister which puts me in Generation X, this doesn't appear to be a generation anyone actually wants to be in, what a surprise, but I can't help that. Strangely enough my parents just miss Baby Boomer generation by just a few years. They ended up in the previous Greatest Generation. My children are Millennials, though MT just barely squeezes in by a few years.

59 Percent of Millennials Raised in a Church Have Dropped Out—And They're Trying to Tell Us Why
I don't think it's just Millennials. I think there's a lot of people that were raised in church and struggle to find their way. 

I need to head out and climb the incline today. It's finally not going to be 95*. Today is supposed to be like…88* or something and that's so much better I'll take it. Plus I've had an overall ~I feel awful~ for weeks. I felt like I had the flu after camping. Allergies taking over, pretty sure. I've slept for two straight days. I'm ready to incline, run and totally lift something. My poor arms. MY POOR ARMS. I need to find my muscles.