My day started yesterday with my house flooding.
It ended with my water heating dying.
Everything in between was just as amazing including a spider (no, he wasn't small) actually crawling across my keyboard.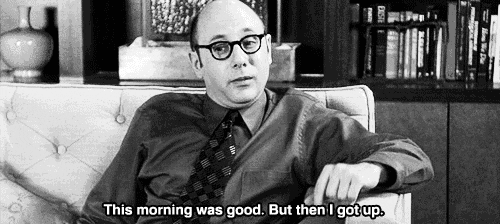 I was going to go for a run but insanity (life) intervened and I had to wait until evening. Evening came and it became one thing after another and then when my sanity was actually at risk the winds were 17mph.
I decided I better not.
Was I bummed?

Was I messaging someone about the best kind of drink to have?
Hell I was sitting in the parking lot of the liquor store discussing the benefits of Rum and Coke with my brother in law via email. I can always count on his dark sense of humor to make me laugh. And also to guide me to the best alcohol. When I told him I was looking for alcohol, knowing me so well you would expect him to say …don't do it …it's not good for you. Instead he said, "I like Rum." And we went from there.  I didn't end up caving though because I didn't have the emotional energy to google what was gluten free and what wasn't.
In all fairness the liquor store parking lot was the same parking lot as the grocery store but I was still thinkin' about it. I can't be bothered to drink. It's too damn much work and not nearly as much fun as people talk about.
I think I handle most stress pretty well. I know right now you're thinking…sure you do.


I'm a ~power through it~ kind of person. I may rant later but what are husbands and girlfriends for? I can usually laugh it off, make a joke here or there. Be practical and say this is what we do and we just have to get through it.
I have a lot going on. I carry a lot of emotion, spirituality and intelligence all bundled up in one hot passionate mess.
When I think about how much I have going on and how I'm handling it I want to think I should grow the hell up and what's my problem. And the other part of me says I've just snapped. I handled it and I handled it and I handled it and now I'm just done and rather than scream at the world and tell people exactly what I'm thinking, I choose to have a complete meltdown and process it.
Give, and it will be given to you. A good measure, pressed down, shaken together and running over, will be poured into your lap. For with the measure you use, it will be measured to you." ~Luke 6:38 NIV
(side note: my post has now been written twice and disappeared twice. Heavy sigh. Moving forward)
~~~~~
I took Skosh to the vet this morning where our wonderful doctor said, "he's the picture of health! He looks WONDERFUL!" It was pretty great news. And then I gave him $200. ( I had to pick up meds for the dog, too, sadly)
On the way to the vet though, the cat was crazy ass on speed stressed and all over the place.  For lack of anything to do for him (he doesn't like the cat carrier after last year's injury that had him at the vet every 3 days for a month) I started singing the first song that came to me. It was a hymn my dad used to sing called Seek Ye First. Here is a random person singing it.
I sang it very quietly and he laid down and practically fell asleep. Also, hey God, are you trying to tell me something?


~~~~
I did some strength training this morning. I'll do more tonight and then I'll run. Hopefully the wind goes home and doesn't come back to stay. I don't want it.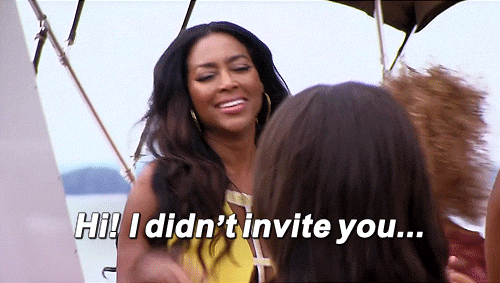 ~~~~~
After a day like yesterday running doesn't always help. We like to think all of our problems are fixed by a good run.
Venting.
Ranting.
Telling someone your problems and getting a lot of advice you really didn't want and definitely didn't ask for…that doesn't help for sure.
What helps is time with real actual problem solving.  Talking to someone who makes a real honest legitimate effort to listen to you, to not judge you and to not offer unsolicited, mean spirited advice to you. Whether that is through a strong sane calm friend or therapy.    And I think learning to work within your emotional and spiritual limitations recognizing we all  have limitations. The point where we finally say we're done and we aren't going to not take care of ourselves anymore.
I believe there has to be a way to be a kind, generous person and also take care of yourself. To give and give lovingly with an unselfish heart.
Sometimes life is heavy. My usually joyful heart (ridiculously happy actually) is a little heavy right now. In a day or two I'll be better. I get to see MT #thekidnotthestate
Remember…#bejoyful #bekind 
Run on…