So…Matt Lauer whoa.
Also, anyone else remember years ago when it was rumored he was supposed to be having a torrid affair with Natalie Morales? I remember thinking then…hmm…probably not but something seems up with him.
If only we could hold the president accountable and get him out that fast.
~~~~
So I know you are all holding your hands up right now. You can put them down now. All the blood is rushing to your elbow.
The other day I was scrolling for recipes for some clean eating. Sometimes Pinterest will take your "gluten free" recipe search and feed you "whole30" or "paleo" instead. I didn't really notice through my own brain fog. So when I grabbed a lemon chicken recipe I didn't even think about it. I stop at the store to grab some things I need and think…oh, I need spelt. I think the recipe calls for spelt.
I KNOW WHAT YOU'RE THINKING BUT I WAS NOT IN MY RIGHT MIND>
I mean, I know what spelt it, I KNOW!  I just…wasn't thinking.
Swear to God I came home, made that damn meal, ATE IT, and five minutes later had a complete and absolute panic attack.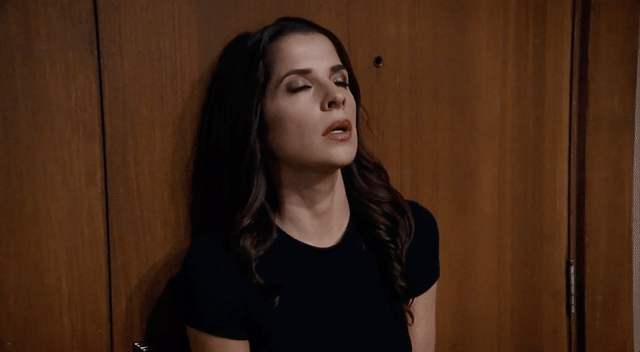 Don't judge me too harshly. I have a disease. Of the mind apparently.
yeah…that's me trying to convince myself.
I immediately took charcoal. Began drinking a ridiculous amount of lemon water and downed my probiotics early. So far I'm not as sick as I could be. But I'm not as healthy as I could be. So there you go.
I'm in the middle of cleansing my kitchen. I had to throw away three of my beloved red utensils. (I donated them)
Disinfect everything that touched just…anything.
And I'm seriously considering just starting fresh with new pans. They're stainless steel so really a good dishwasher dose cleans them but I'm gunshy.
How can I be so on the ball in some ways and screw up so completely in others? Well Sherlock that is the big question.
Too much going on and brain fog. Believe it or not I'm not too hard on myself at this point. I'm just resigned that these things happen. I'm  going back to the beginning with very very basic whole foods. Nothing fancy.
No…walnut crusted pork tenderloin over here.
At least not today. Maybe next week when my stomach settles.
And the itching stops.
And the rash I've developed on my neck starts dissapating
And my voice is totally back to normal and not all gravely like I have a cold.
And my joints stop hurting.
And the list goes on.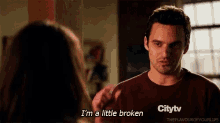 ~~~~~
I ran the dog yesterday morning and this morning which is way more than I've done in the last three weeks. Also I've gotten more sleep in the last week than I have in the last three weeks.
That's all the workout I got in yesterday because Sean and I had a late errand that took us across Denver and got us home too late to do anything productive. But I feel good enough today (though tired) that I hope to get a run in tonight.
Michelle sent me this:
The Boulder Trails Challenge
I'm totally on board with that.
Also I've done a third of my squats today and zero strength for my arms so I have to get that done.
Trust me. I have to get that done.
~~~~~
Side note because I always have to have a church story.
We rent out the building to different people and we have a huge Hispanic community in the area.  There's a big Zumba class that's mostly Hispanic. This morning one lady came in with her mom as I was letting a member of the Altar Guild in to straighten up the sanctuary. We keep the sanctuary closed and locked. Her mom was SO EXCITED at the thought the sanctuary was open that when I explained it was being cleaned up her face fell…I told her she could go in. What's the harm, right?
That was a half hour ago. She is still in there. Just praying in the solitude of the quiet dark sanctuary.
I love my job.
In case you're wondering how I can type this while I'm at work, it's because I work far more than the 20 hours they pay me, they said I can set my own hours and it doesn't take me that long to type this up.  I don't do it every time, but this morning I was late so I decided to do it here.
The Altar Guild:
A volunteer group of the parish whose ministry is to care for the altar, vestments, vessels, and altar linens of the parish. Altar Guild members prepare the sanctuary for services, and clean up afterwards. Altar Guild members frequently supervise the decoration of the sanctuary of the parish with flowers. source
~~~~~
We are having our rectory renovated. A rectory is a house the church owns that the rector lives in. It's being renovated. I told my husband the man working over there was…very friendly. But my husband has been married to me for thirty years so I'm not as cute to him anymore. 😉
This morning he came right on over when I got to work, spent a good half hour chatting and then asked me out so… yeah. I called that one.
Life at the church.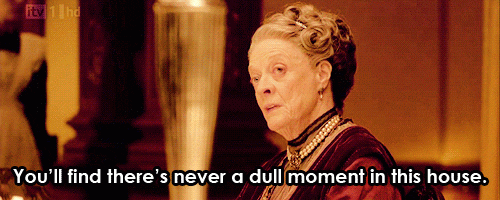 ~~~~
Run on…