Don't worry. I'm keeping him. I just need therapy. 
I started the day at 4am when I woke up with a bad dream. Kind of normal for me so I laid there processing. As I hung out thinking about going back to sleep it occurred to me I wasn't being disturbed by a four legged cat who insisted on having breakfast.
Where was Skosh?
Skosh has missed us recently so we've been keeping an eye on him.
I got up and scoured the house only to come to the realization he must have escaped last night and I locked him out! I immediately panicked and opened the door to call him. Nothing.
Then I couldn't go back to bed. I sat on the deck with a couch pillow and a throw just waiting to see if he'd show up. Usually if he's out all night (it's rare, not unheard of but rare) he's waiting at the door like…what the hell…you totally locked me out! This morning he wasn't doing that. He was just not there.
Malachi and I sat on the deck together waiting until finally one of the times I called him brought him running.
What a relief to hear his little bell…. It was so sweet, that sound! As he came running around the corner full speed so full of excitement he…
…well…he dropped the bunny he had in his mouth so he could come in the house and eat the breakfast I actually buy him.
I completely freaked. Damn cat. All love and concern completely gone. Now I had zero love.
The bunny appeared to still be alive and completely terrified.
At this point I needed Happy or Hungry to draw  cartoon of this morning because that's really the only way to do it justice.
Malachi is on one side of the deck. I've closed Skosh inside the house. I'm holding Malachi off the bunny with the couch pillow as I try and call Sean on the phone to come help me rescue the bunny while trying to make sure the bunny is okay. This required some yoga.  I can't open the door because Skosh wants to come back out and eat the bunny. Sean is sleeping.  I finally open the door and hold Skosh off with the couch pillow while threatening Malachi who is weighing his options and I yell at Sean to please wake up…come to the deck and bring a towel and I'm really sorry I'm waking him up at 5:30am like this.
Turns out our front screen door has a hole in it and Skosh escaped that way. It's getting repaired today. Meanwhile, Sean drove off to work with the bunny wrapped in a towel so he could take it to the greenbelt at the park and it would have a better chance.
I love him so much. I cannot tell you how much I love him.  Nothing warms your heart as much as seeing a grown man wrap a tiny bunny in a towel and drive off in an attempt to save it. I've heard too many grown men tell me they're nasty rodents and just shoot 'em. I'll keep mine. He's got the best heart. Meanwhile…
I have a cat available if anyone wants him…
Nicest cat EVER. Sweet. Loveable. Gets along great with other animals…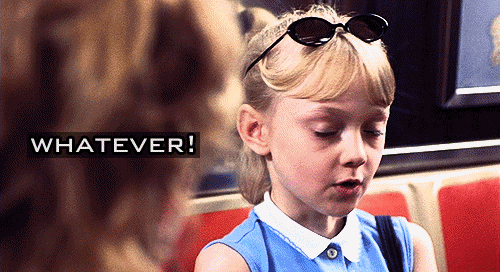 #savethebunnies  #unfriendly #thatdamncat
~~~~~
Since it was GORGEOUS out it was the perfect running day. The perfect workout day. The perfect ~must go to the incline day~ which means it totally did not get done in any way at all. 
I know. You guys are all really disappointed in me. But in fact I got SO MUCH DONE yesterday I feel incredibly accomplished. I kicked some serious ass. AND…at the end of the day I ended up talking to a friend/business associate and she was also the perfect person to rejuvenate my spirit. I've been feeling very deflated lately and I have so much to do I really needed a pick me up.
God totally read that and sent her straight to me.
I have so much to do in the next three months   and I feel like time is totally FLYING by. So I'm trying not to panic too much and I'm going to try again today to get to the incline. I don't feel too bad about missing it because hauling my bag out from camping really killed my back and it still hurts like a son of a gun so resting another day won't kill me. I'll bet money it'll hurt another couple of days.
I get it. It was one small bag. But it wasn't a backpack. It was a stupid little duffel which was totally the wrong kind of bag to carry and I had to carry it quite a ways in the wrong position. It was awkward. It was uncomfortable. I am now paying for it.
~~~~~
This morning:
Incline
run
planks
strength
I know, it sounds like a lot but that's my goal
Also…dress and shoe shopping. Wish me luck.