So Trump is kicking out the Haitians. Right now it's amazing to be a Christian and an American. I'm so proud.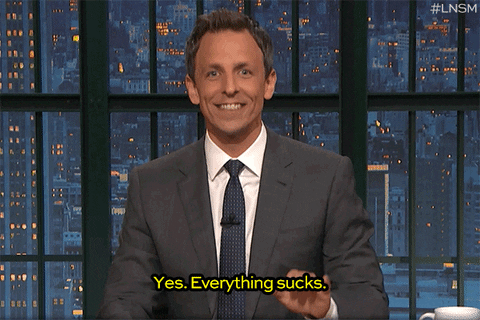 On that note…really good article here.
Why would anyone choose Christianity Today?
And hey, there's that awesome tax code that's going to do such great things for all of us. But it's okay, it'll be pretty fantastic if you make more than $170,000. What???
I had a woman at my church today asking for rent assistance. She's a NURSE. A nurse with four kids. Her husband died, her dad just died and she can't pay the rent. The bills are just too high and she says if she can just get a little assistance to get through the month she'll be okay. It's SO hard to hear these stories. I give her the list of people to call and hope she has luck. One of the people she already called and they told her they don't give rental assistance after the fifteenth of the month. That doesn't help her when her rent is due at the end. But hey…sure glad those people who are making a freaking ton of money are getting that tax break.
This is all I ever think to myself when I hear anything he's done.
~~~~~
My morning yesterday started out amazing after what has to be the most perfect four hours of sleep EVER. Or at least that I can remember.  In the best of circumstances it would have lasted three more hours but I'm not even sorry about that! I went to bed with a terrible migraine, I'd been fighting it all evening and my second drug dose seemed to finally take the edge off. Sean has the plague so I told him he was on his own and I slept in the spare room and remembered nothing after that. Usually migraine drugs cause heavy sleep/hangover/I feel awful but this time…WHOA.
What magic is this? Seriously. I felt like I could run the world.  With all that joy I hoped I wasn't jinxing it.  I've been looking for this particular shirt for a while and this morning I remembered exactly where it was. My brain kicked in and logic began to work for me. It was GREAT.
In case you're wondering, I haven't found those pants yet. I thought for sure yesterday was the day to look for them due to the magic or maybe just meditate and think…"pants"… it was that kind of day.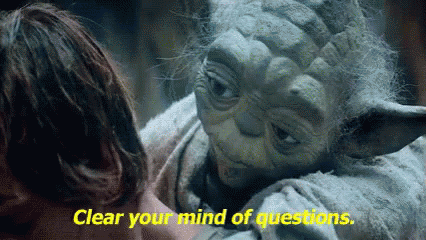 but no. it did not work.
~~~~~
Way back on Friday…
On Friday morning I had 472 errands to run (number of the week) and one of them was to go to the vet in Parker which is pretty far South.  South means a wealthier community. I'd like to dress that up a bit and make it slightly less obnoxious but let's face it,  it's the pretty neighborhood.
I live in Aurora. We're pretty too, but our neighborhoods are not quite as …shall we say…refined. We don't have nearly as many associations. Sean and I live in a free neighborhood ~yay!~and yes, we have a neighbor up the street with a pink house. Seriously. Breast cancer awareness pink. I know because I met her husband and he told me.  He also mentioned it turned out a little brighter than they were expecting but oh well, once they bought the paint they couldn't afford to change it.
*lesson of the day, test your paint sample
I mean, I could be more politically correct about this but Aurora is just demographically lower income. Sean and I have discussed moving to a different area of the city but we have a ridiculously low house payment so it's really beneficial for us to stay. Plus if we keep it that way we can spent all our extra money (it's bound to be here soon, right? Extra money?) on traveling.  And some day we're going to as soon as we get twelve minutes.
It's really going to happen. I swear.
Meanwhile, I stopped in at the local Kroger store and OH MY GOSH.  I felt like I was in the Truman Show or that show on Netflix The Good Life. Where everything is pretty and shiny and beautiful. All the shelves are stocked and the fruit is shiny.
The produce department is twice the size of the store on my end of town, at least twice. It's incredible. The store is HUGE. The gluten free products it stocks (gasp!) it's really impressive. And I lost count of how many employees stopped what they were doing, turned to me smiling (smiling with a *ding) kind of smile…you know what I mean and said, "how are you doing?" or "find everything okay today?"
Seriously. SERIOUSLY.
I felt like I was in the Twilight Zone of grocery stores. It kind of freaked me out. I'd like to say I'm kidding but I think I'm only half kidding. It was crazy.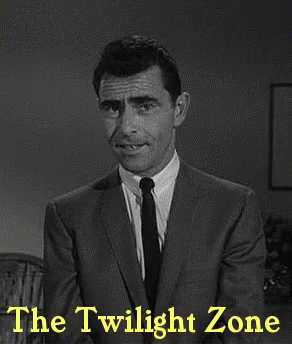 I can't decide if I want the grocery store or not. I'm still deciding.
~~~~~
Sean was out of town and theboy stayed with me.
The difference between sleeping with a 200 pound man and a six year old is absolutely nothing. They both take up 3/4 of the space and you end up wishing you were in the spare room.  Theboy actually slept completely sideways and with both legs on top of me.   After pushing him back over he wiggled his little self back to my side and snugged up.
That's ok. I'll take that.
Also, he heavy sighs with a little…."hhmmm" in his sleep. ::swoon::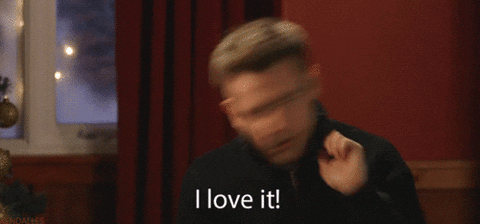 ~~~~
Theboy learned how to play chess this week. He's so excited and was telling me all about it. Then he said it was too bad I didn't know how to play chess.
I do know how to play chess.
"YOU know how to PLAY CHESS??" he asked, incredulous.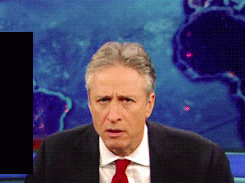 Huh. I wonder why that's so shocking?
Yes. yes I do. My dad taught me when I was probably just a little older than he was.
He was dumbfounded. "Will you play with me?"
I told him I would. He wanted to know if I still remembered.
Poor Babe the dinosaur. LOL
Yes. Yes I remember.
At least 15 times while we played he said, "I can't believe YOU know how to play chess".
This is not a side of him I like…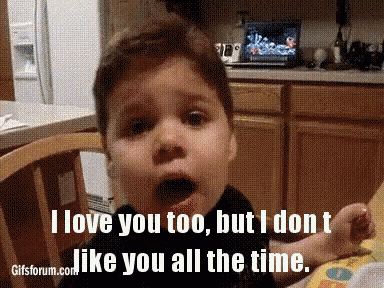 It's okay. I kicked his little six year old butt. Three times.
~~~~~
I had this post ready to publish in the morning  and completely forgot. COMPLETELY>
In my defense I ran out the door super early for work and when I got there it was crazy busy until I left at 5.  At some point it will slow down, I'm certain of it. I just have to hang on until that happens.
I had so little sleep the night before last that even though I felt great I ended up with a pretty wicked migraine so I took some drugs, fed my family (yay, family) and went to bed for a three hour nap because taking care of myself has to come first.
My butt and my legs need a run though. I'm looking at training plans. I keep hitting people up for races.
I'm definitely feeling a little more in control though, this week. I know it's only Tuesday but I didn't bring work home today so that's a plus. And if I hadn't had a migraine I definitely would have run. All of that means there's hope out there for time management.
It occurred to me that I could take a change of clothes and go to the incline after I get off work, if I can ever leave work at my regular hour of 2:30.
Schedules. So much scheduling.
#myworkoutwas
Absolutely nothing. I slept. Tomorrow I will be better. I'm getting my steps in though and a lot of it is an actual staircase (up and downstairs at a dead run in heels all day long…that has to count as part of a workout!).
This is incredibly true for me. Every goal I ever had that I kept to myself I succeeded with flying colors. Most of the others crashed and burned with few exceptions. I try very hard to keep goals to myself.
Run on…