Friday I volunteered for a race that was taking place on Saturday. I didn't run it, I just did some volunteer work.
It was the most unorganized situation  and 90* so it was utter and total chaos in the hot sun. I have only volunteered a few times for racing events, as much as I love volunteering the racing events always seem to be unorganized. I'm not sure if it's a world of people with order issues or if it's the world of racing. The organizer in me wants the answer to this question.
~~~~~
Saturday I had such a migraine I don't even remember what I did. I just stayed drugged. I'd started it on Thursday and nursed it through Friday. By Saturday I wasn't really able to focus on anything and was pretty sick. I crashed early so I could be up at 4:30 to head to Red Rocks for massive quantities of stair climbing with Michelle. I wanted to be there by 6 and I got there at 5:45. Then I drove around for 45 minutes trying to find her. It was a damn good time.
She got there first so she got the winning shot…


Nothing beats sunrise at Red Rocks.
I did finally find her and we started our prep for the 9/11 Memorial Climb.
The 2017 Colorado 9/11 Memorial Stair Climb is a way to honor and remember the FDNY firefighters who selflessly gave their lives so that others might live on 9-11-2001. Each participant pays tribute to an FDNY firefighter by climbing the equivalent of the 110 stories of the World Trade Center.
We learned it's 11 times around so we did 8 times around to start and see how we healed. Afterwards we both felt like we could have done more. I was feeling pretty hungover from migraine drugs so I struggled but I wasn't sore at all yesterday and I'm not sore at all today so I think we'll be fine.
~~~~~
Meanwhile it was a BLISSFUL 57* this morning when I woke up at 4:30 (not sleeping great) and it stayed 57* for a while. I didn't run because I was really really REALLY tired and I feel like I need to just chill out for a few hours and maybe even…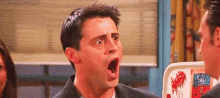 take a nap.
A much much needed nap.
Before I tackle my incredibly full list.
I'm so tired.
But I felt pretty grateful for my fake fall morning… #fakefall all the way. hmm. #alternativefall?
~~~~~
just look at these boots and laugh accordingly. Or shake your head shamefully…
Forever 21 Privileged Shoes Denim Boots 
(how do you like that name?)
~~~~~
In fun political news…
Scaramucci is out after TEN DAYS!! I'm gonna miss that guy. He was like the Jersey Shore took over the White House. It was entertaining as hell. To everyone but his wife I guess. I really feel bad for her.
Tomi Lahren admitted to still being on her parents health insurance at 24 even though she's totally against Obamacare Being able to stay on your parents health insurance until you are 26 is a GREAT benefit of Obamacare and  two of my kids have totally taken advantage of it and the third will be following right behind. One would think she would be highly vocal about it's benefits as she is being so critical of it.  Apparently not. Tomi, Darling, this is why people tear you down. Well, this and your incredibly horrible belief system.  We don't get it. Keep working on it.
~~~~~
I feel pretty damn strong right now and that's pretty sad because I have a long way to go but that just shows you how far gone I was. hahahhahaa.
Keep moving forward, right people? Keep moving forward.
Running tonight. Strength today. Pushups, lifting. Planks planks planks.


Run on…